"A NEW SHEPHERD"
---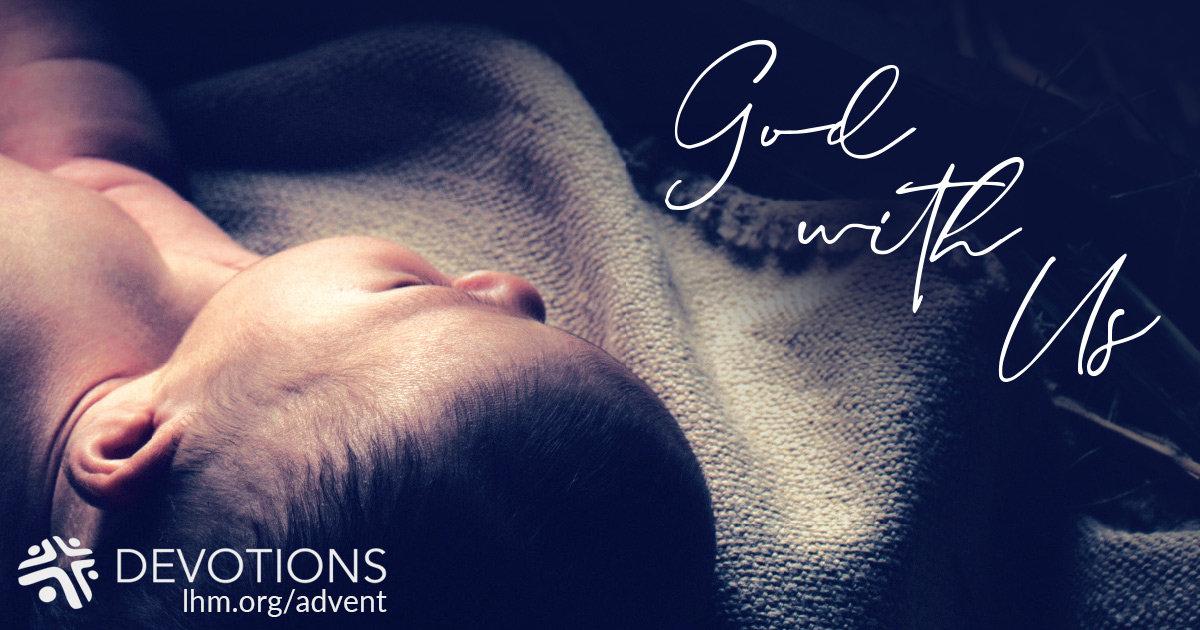 And in the same region there were shepherds out in the field, keeping watch over their flock by night. And an angel of the Lord appeared to them, and the glory of the Lord shone around them, and they were filled with great fear. And the angel said to them, "Fear not, for behold, I bring you good news of great joy that will be for all the people. For unto you is born this day in the city of David a Savior, who is Christ the Lord. And this will be a sign for you: you will find a baby wrapped in swaddling cloths and lying in a manger." (Luke 2:8-12)
I wonder why God chose shepherds to be Jesus' first visitors. Maybe it's because they were awake at night? But that seems too simple. Is it just because they were humble people? That would fit in well with the rest of the story. Nothing about this birth was glorious—except, I suppose, the angels singing!

But I keep coming back to the fact that these were shepherds—caretakers, protectors, providers. And that's one way God talks about Himself in the Old Testament—He calls Himself "the Shepherd of Israel" and calls His people His flock (see Psalm 80:1).

So what were the shepherds coming to see that night? A new shepherd, just like them. Their own new shepherd, born to protect and provide and rescue them and us both. The Good Shepherd, who would lay down His life for God's flock on the cross, rescuing us from the power of sin and death. Our Lord Jesus, "the Great Shepherd of the sheep ... (whom) the God of peace who brought again from the dead," to share everlasting life with everyone who trusts in Him (see Hebrews 13:20).

THE PRAYER: Lord, thank You for being my Shepherd. Amen.

Reflection Questions:

* When have you taken care of someone or something?

* What kind of person makes a good caretaker?

* How does Jesus take care of you?

Advent Devotions were written by Dr. Kari Vo.

Today's Bible Readings: Nehemiah 4-6 Revelation 17
To Download Devotion MP3 to your computer, right click here and select "Save Link As" or "Save Target As" or "Download Linked File As"