"Aging: Promises of God's Presence"
---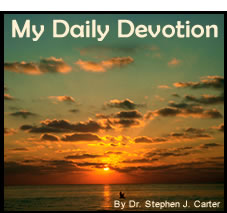 "Even to your old age and gray hairs I am He, I am He who will sustain you." Isaiah 46:4
In America increased longevity is a fact. Problems abound for the aging population. But God promises His presence. Through the prophet Isaiah, God speaks the words of our text to the faithful remnant of the house of Judah. God's people were forced into exile in Babylon. Seventy years would elapse before they could return to Jerusalem. Many would grow old and die in a foreign land, separated from the temple of God. How discouraged they must have felt! Enormous problems. Yet God promises His presence. He says, "I am He." Words similar to those He spoke to Moses at the burning bush, identifying Himself as Yahweh. I am He who will sustain you." He will give them the staying power to make it through difficult times. He promises to carry them when they falter and can no longer walk on their own. He will rescue them with His salvation.

Whatever your problems, God is present with you also. You may be concerned about money, with a meager fixed income and the uncertainty about future medical expenses or the possible need for a nursing home. You may be experiencing failing health and wondering how long you can care for yourself. You may have lost your spouse and struggle with loneliness. You may sense that you are becoming more forgetful and fear increasing senility. Whatever your concerns, listen to God's own promises. "Even to your old age and gray hairs I am He, I am He who will sustain you. I have made you and I will carry you; I will sustain you and I will rescue you" (Isaiah 46:4). The "I am" God came to earth in the person of Jesus Christ. He carried our burdens, problems, and sins on His own shoulders as He went to the cross. He promised "Surely I am with you always" (Matthew 28:20). He sustains you and rescues you in the hour of trial and will carry you home to heaven.

PRAYER: Dear Lord, thank You for Your promise to be with me always Amen.

(Devotions from "My Daily Devotion" by Dr. Stephen J. Carter, copyright 1988 CPH. All Rights Reserved. No part of this publication may be printed, reproduced, stored in a retrieval system, or transmitted, in any form or by any means, electronic, mechanical, photocopying, recording or otherwise, without prior written permission of Concordia Publishing House. Permission is granted for one-time emailing of this link to a friend. For ordering information, please contact CPH at 800-325-3040 or visit www.cph.org.)

Today's Bible Readings: Isaiah 14-16 Ephesians 3
To Download Devotion MP3 to your computer, right click here and select "Save Link As" or "Save Target As" or "Download Linked File As"