---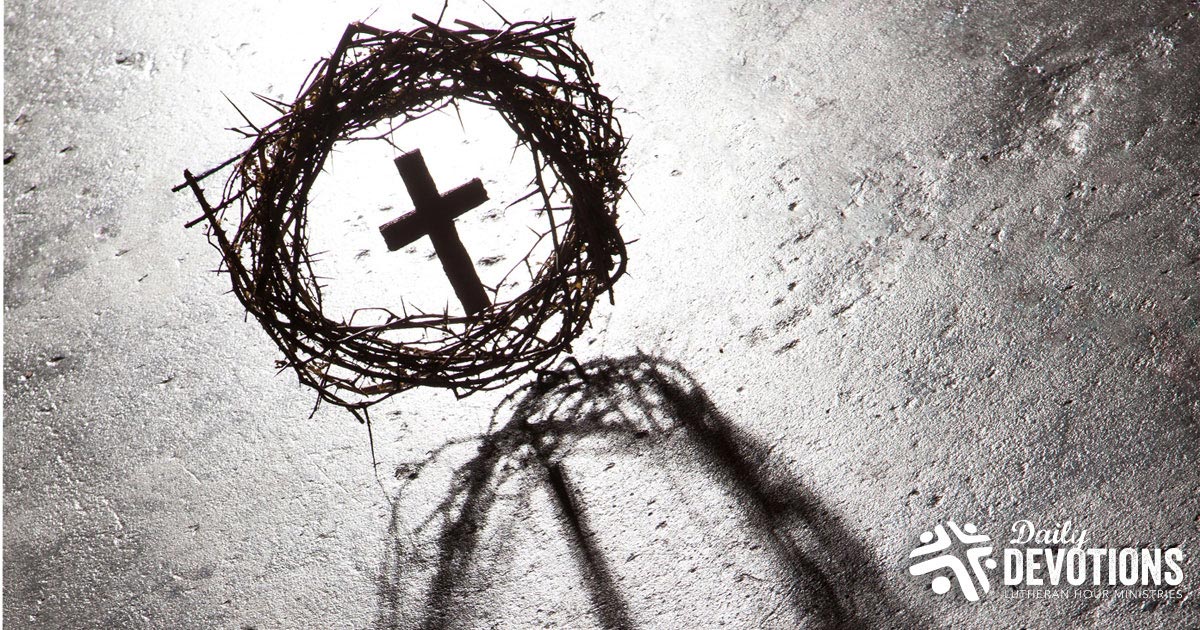 Psalm 27:3-4 - Though an army encamp against me, my heart shall not fear; though war arise against me, yet I will be confident. One thing have I asked of the LORD, that will I seek after: that I may dwell in the house of the LORD all the days of my life, to gaze upon the beauty of the LORD and to inquire in His temple.
What worries you? What are the daily concerns that tangle your thoughts and keep you awake at night? The Lord Jesus tells us not to worry about the many things, including food, clothing and length of life, that so often occupy our thoughts: "Do not be anxious about your life, what you will eat or what you will drink, nor about your body, what you will put on" (Matthew 6:25). Turning our thoughts away from our fears, Jesus directs our attention to birds and lilies and the Creator's care for all He has made. Then Jesus teaches us to focus our attention on things that are truly important—the kingdom of God and the righteousness that is ours by faith as citizens of that Kingdom.

Inspired by the Holy Spirit, Jesus' ancestor David also had a few things to say about anxiety. The psalmist does not mention birds or lilies, but he is deeply concerned, with good reason, about the length of his life. He has enemies who want to kill him. David's answer to anxiety, apart from the birds and lilies, is the same as that of his great Descendant, Jesus the Messiah. Even if David sees an army camped around him or if a war has arisen against him, the psalmist is not afraid. He is confident because he is interested in just one thing. David wants to dwell in the house of the Lord all the days of his life, so that he might gaze on the Lord's beauty and learn from His wisdom. David's focus is on the Kingdom, not his own realm, but the enduring kingdom of God.

Often our own personal realms are under threat from dangers real and imagined. Our faith is shaken and our confidence fails. We are consumed with anxiety over work, health, life, and perhaps even armies and enemies. When that happens, we turn to the words of David and David's greater Son, our Lord Jesus Christ. Jesus' enemies went to war against Him. Those enemies surrounded Him as He hung on the cross, but Jesus' purpose did not waver. He sought one thing—our salvation. His hope was fixed on His Father's care and on His kingdom. It is the Kingdom and the righteousness that Jesus won for us through His death and resurrection. It is the Kingdom on which we focus our attention. It is the Kingdom in which we want to dwell through all of our days, now and forever.

WE PRAY: My God and Savior, keep my attention firmly focused on Your kingdom and the gift of Your righteousness. Amen.

This Daily Devotion was written by Dr. Carol Geisler.

Reflection Questions:

1. What can we do to keep our eyes on God so as to head off potential problems that might arise?

2. Often it's our thoughts that give rise to our greatest fears. What does Jesus tells us to remember when we are anxious and worried?

3. How can attending church aid our focus and strengthen our Christian walk?

Today's Bible Readings: Isaiah 20-22 Ephesians 5:1-16
To Download Devotion MP3 to your computer, right click here and select "Save Link As" or "Save Target As" or "Download Linked File As"