---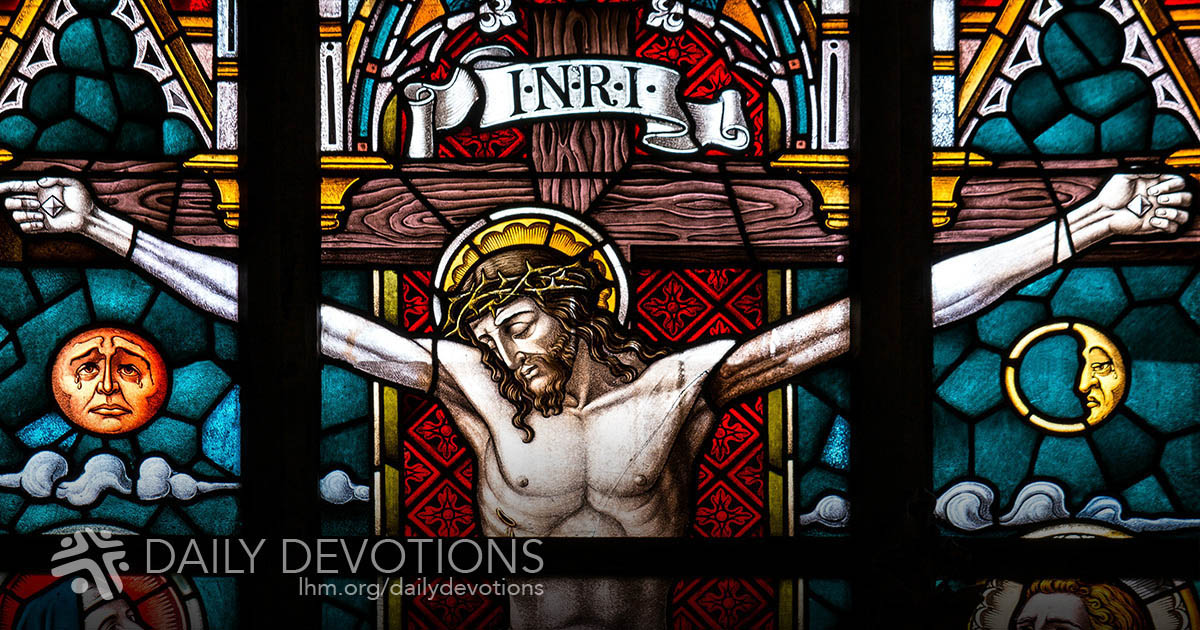 1 Peter 1:18-19 - Knowing that you were ransomed from the futile ways inherited from your forefathers, not with perishable things such as silver or gold, but with the precious blood of Christ, like that of a lamb without blemish or spot.
It was about twenty years ago that an elderly woman took a bus downtown to her New York insurance company's home office. With hesitation she approached the receptionist who asked her, "How may I help you?" The lady pulled an old life insurance policy from her purse. It was still in its original envelope. She lowered her voice and explained her difficult situation. She was no longer able to make premium payments on the policy. Anything she was able to earn went to keeping a roof over her head and food on the table. She was perfectly content with the policy; she just couldn't make the payments any longer.

Sympathetically, the receptionist directed the lady to a man who took a quick look at the policy, which had a $500,000 face value. He asked her, "Ma'am, this is your husband's insurance policy. Are you sure he wants to cancel it? The lady replied, "My husband's? Well, he died three years ago." The man then had her take a seat while he went to go check on something. After a quick investigation, it was confirmed to be true: the lady's husband had died, but the company had not been notified. They proceeded to refund three years of premiums and cut her a check for the face value of the policy.

The lady lived comfortably for the rest of her life.

It shouldn't come as a surprise to us that we all have a deadline coming. And, of course, I'm not referring to a bill for an insurance policy. I'm speaking about a very real deadline: it's the moment we breathe our last and stand before God. When that deadline arrives, we will not be able to make a payment for our sins. In our lives we can do works of charity and kindness. Still, no matter how hard we try, it won't be enough to pay off the debt our sins have created. There's nothing we can offer that will ever be enough to do that.

It is a wonderful joy for me to tell you that you don't have to make those payments. Your divine Savior, Jesus, has already paid the price for you and made you an heir of His estate, too. In the life, death, and resurrection of Jesus, He offered Himself up for us—making a payment we could never afford. Thankful, we now come to Him in Spirit-given faith. We acknowledge our sins before God our Father and trust in Jesus' work to set us completely free from the just payment our sins demand (see Romans 3:21-25).

Salvation alone is in Jesus. This is no other way.

WE PRAY: Thank You, Jesus, for paying the price for our sins. Amen.

From "Just Now Near," a devotional message from Rev. Dr. Kenneth Klaus, Speaker Emeritus of The Lutheran Hour

Reflection Questions:

1. Have you ever experienced a financial windfall? If so, how has it made your life different?

2. Why did it take Jesus' shed blood on the cross to redeem us from our sins?

3. How does knowing your life will one day end impact how you live right now?

Today's Bible Readings: Psalms 106, 111-112 1 Thessalonians 2
To Download Devotion MP3 to your computer, right click here and select "Save Link As" or "Save Target As" or "Download Linked File As"