---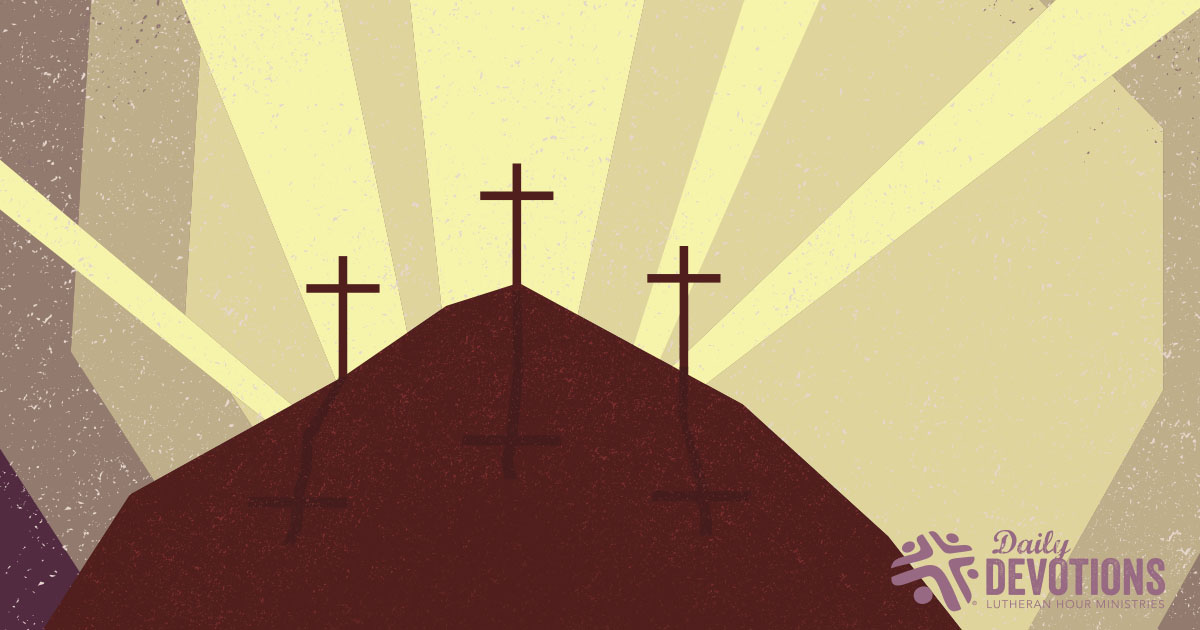 Psalm 125:1-2 - Those who trust in the LORD are like Mount Zion, which cannot be moved, but abides forever. As the mountains surround Jerusalem, so the LORD surrounds His people, from this time forth and forevermore.
After a fig tree withered at His command, Jesus told His disciples, "Truly, I say to you, if you have faith and do not doubt, you will not only do what has been done to the fig tree, but even if you say to this mountain, 'Be taken up and thrown into the sea,' it will happen" (Matthew 21:21b). Trees are one thing, but a mountain? We really have no reason to move a mountain, not to mention our lack of faith in asking that it would be done. When Jesus taught His disciples about forgiving others (an entirely different kind of mountain), they cried out, "Increase our faith!" (Luke 17:5b). That is our prayer as well! The verses of today's psalm are not about forgiveness or moving mountains but about a mountain that cannot be moved: "Those who trust in the LORD are like Mount Zion, which cannot be moved, but abides forever."

After David was anointed as king over Israel, he "took the stronghold of Zion, that is, the city of David" (2 Samuel 5:7b). Zion, or Jerusalem, was regarded as a strong city, a fortress, but it was not strong simply because of its walls or because it was surrounded by mountains. Zion was the holy city, the place where the temple was established as a dwelling place for God. It was a fortified city for His people because the Lord Himself surrounded them. Those who trust in the Lord, who place their faith in Him, are like that fortified, immovable city. The people of God are built into a holy temple, a dwelling place for the Spirit of God. Mountains may crumble and earthly cities—even Jerusalem—can fall, but those who trust in the Lord are immovable because God dwells among them and His love surrounds them.

Jesus our Lord came to Zion to teach and heal, and finally, to carry His cross through the streets of Jerusalem to the place where He was crucified. He is the stone rejected by the builders, the living stone who was raised and exalted as the cornerstone of our lives: "Behold, I am laying in Zion a stone, a cornerstone chosen and precious, and whoever believes in Him will not be put to shame" (1 Peter 2:6). Our enemies, sin, death, and Satan, lie crushed in defeat beneath the feet of Jesus, our chosen and precious Cornerstone. Our lives are built on Jesus and we are surrounded by Him, like the mountains surround Jerusalem. We are immovable, in days of joy and in times of sorrow, shielded by His holy will until that bright day when we stand in His presence in the heavenly Jerusalem, the eternal city that God has prepared for us.

WE PRAY: Lord, You are my Fortress, my place of safety. Amen.

This Daily Devotion was written by Dr. Carol Geisler.

Reflection Questions:

1. Have you ever asked God to increase your faith? What did you feel was lacking?

2. How does God surround His people?

3. How is Jesus the cornerstone on which our faith is built?

Today's Bible Readings: Psalms 89, 92 Psalm 91 Philippians 3
To Download Devotion MP3 to your computer, right click here and select "Save Link As" or "Save Target As" or "Download Linked File As"