"UNDER THE LAW"
---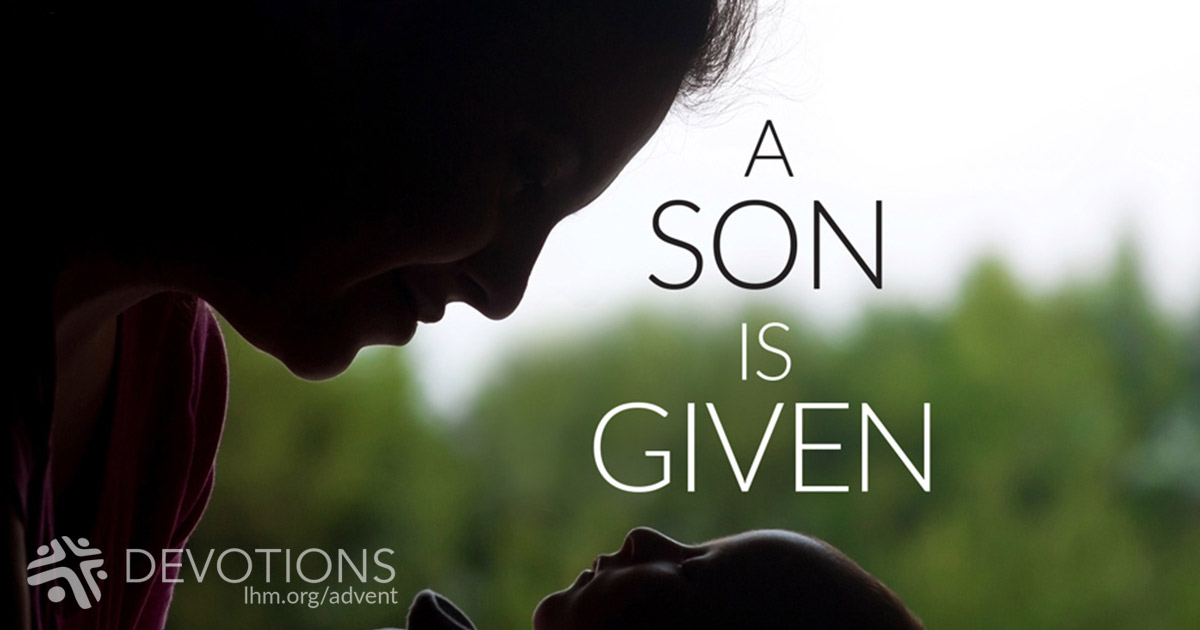 And at the end of eight days, when He was circumcised, He was called Jesus, the name given by the angel before He was conceived in the womb. And when the time came for their purification according to the Law of Moses, they brought Him up to Jerusalem to present Him to the Lord (as it is written in the Law of the Lord, "Every male who first opens the womb shall be called holy to the Lord") and to offer a sacrifice according to what is said in the Law of the Lord, "a pair of turtledoves, or two young pigeons." (Luke 2:21-24)
We remember Jesus' circumcision for an important reason—this was the first time He officially came under the Law of God. This was the complex system of rules and rituals God gave Moses for the people of Israel. It showed them how to worship and relate to God. Now at eight days old, Jesus, God's own Son, is carrying those responsibilities, and we see it again when He is forty days old at the temple.

Why do these things matter? Because Jesus is doing all this on our behalf, even as a baby. And not just things like temple ceremonies. What about the Ten Commandments—those Laws that we all know we should do, and we all fail to carry out perfectly? What about our daily failures in love, in patience, in justice, in mercy?

Without Jesus, our failures would crush us. But with Jesus we have relief. He takes our failures and substitutes His own perfection. He lays down His life to remove the weight of sin that lies against us—and rises again to give us freedom, and life, forever.

We couldn't do it. But Jesus could—and did, because He loves us. Now we will live with Him in joy and peace and forgiveness, forever.

WE PRAY: Dear Savior, thank You for taking away my failures. Amen.

Reflection Questions:

* How do you feel about God's Law?

* Why?

* How does the Law drive you to Jesus, your Savior?

Advent Devotions were written by Dr. Kari Vo.

Today's Bible Readings: Nehemiah 10-11 Revelation 19
To Download Devotion MP3 to your computer, right click here and select "Save Link As" or "Save Target As" or "Download Linked File As"