"At the Name of Jesus"
---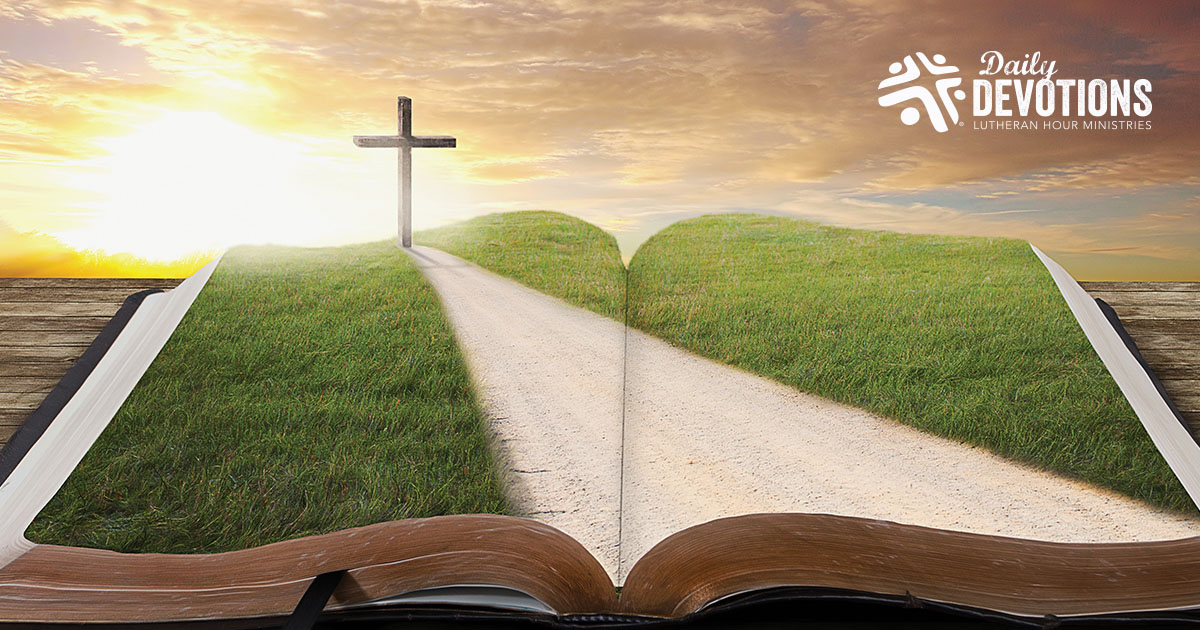 "At the name of Jesus ev'ry knee shall bow, Ev'ry tongue confess Him King of glory now. 'Tis the Father's pleasure we should call Him Lord, Who from the beginning was the mighty Word.

"Humbled for a season, to receive a name, From the lips of sinners unto whom He came, Faithfully He bore it spotless to the last, Brought it back victorious when from death He passed."

We often address our prayers to God, and rightly so, with titles such as Lord or Father, but God also has a name. When God called Moses to lead Israel out of slavery in Egypt, Moses said that the Israelites would want to know the name of the God who set them free. God said, "Say this to the people of Israel: 'I AM has sent me to you ... This is My Name forever, and thus I am to be remembered throughout all generations'" (Exodus 3:15).

God, whose name is I AM, also has another name. It is a name He chose for Himself, but a name received "from the lips of sinners unto whom He came." The angel Gabriel said to Mary, "You will conceive in your womb and bear a Son, and you shall call His Name Jesus" (Luke 1:31b). An angel told Joseph that Mary's Son was to be named Jesus "for He will save His people from their sins" (Matthew 1:21b). I AM saved His people from slavery in Egypt. Jesus, whose name means "God saves"—or "I AM saves" (!)—came to deliver us from slavery to sin and death. Jesus bore His name "spotless to the last." No stain of sin was attached to His holy name. He faithfully bore the name as it was posted on His cross: "Jesus of Nazareth, the King of the Jews" (John 19:19b). He bore the name as He was raised in triumph over death and the angel proclaimed: "You seek Jesus of Nazareth, who was crucified. He has risen; He is not here" (Mark 16:6b). Jesus fulfilled the promise of His name, the name that is above every name. By His suffering, death, and resurrection, Jesus—"God saves"—saved us from slavery to sin, death, and the devil.

In later centuries, Hebrew scribes began to substitute the word Adonai, or Lord, in place of God's name in the Old Testament Scriptures. The name Yahweh, from the Hebrew for I AM, was considered too sacred to write or pronounce. For this reason, the name of God is replaced in many English Bibles with the word LORD in all capital letters. We are sinners and we can readily understand the scribes' fear of misusing the holy name of God. Yet we love God's name and especially His precious human name, the name of Jesus. We do not hesitate to call on His name and, in fact, we joyfully proclaim repentance and forgiveness in the name of Jesus "for there is no other name under heaven given among men by which we must be saved" (Acts 4:12b).

WE PRAY: Jesus, I love Your holy name. Lead me to bear the name of Christian in a way that honors You. Amen.

This Daily Devotion was written by Dr. Carol Geisler. It is based on the hymn "At the Name of Jesus," which is number 512 in the Lutheran Service Book.

Reflection Questions:

1. What do you know about your name? Was there a reason why you have the name you do?

2. There's a lot in a name. Do have a favorite attribute or definition about one of God's names?

3. Have you named a child before? What were your reasons for doing so?

Today's Bible Readings: Psalms 133-135 1 Corinthians 2
To Download Devotion MP3 to your computer, right click here and select "Save Link As" or "Save Target As" or "Download Linked File As"