"Safety, Comfort, and Abundance"
---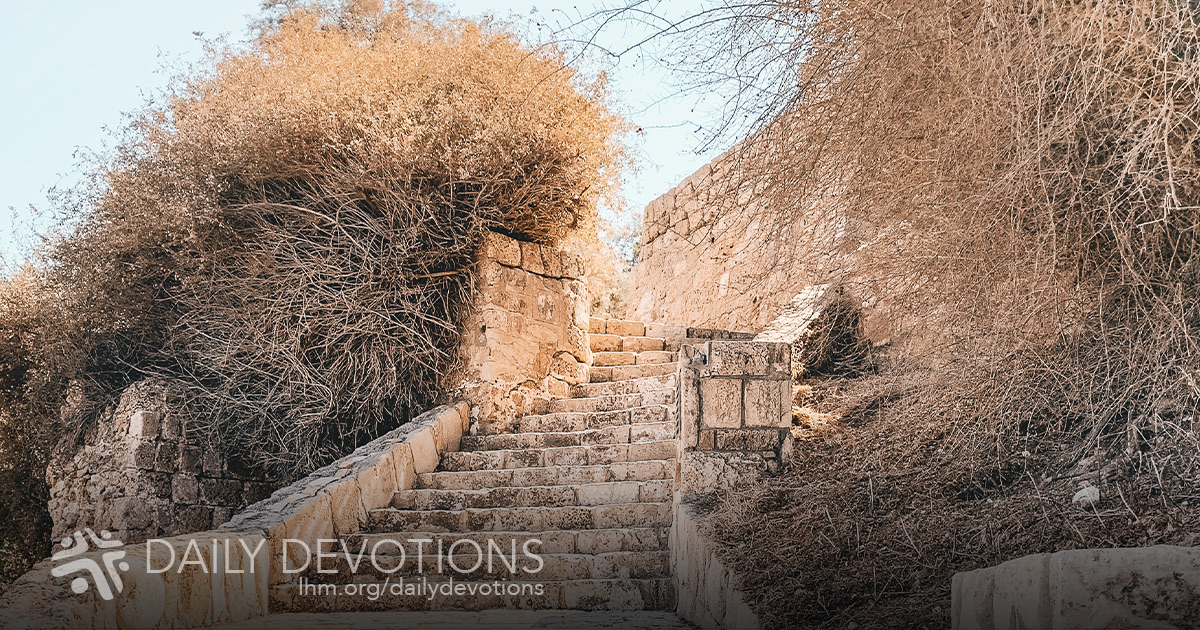 Isaiah 66:10-14 - "Rejoice with Jerusalem, and be glad for her, all you who love her; rejoice with her in joy, all you who mourn over her; that you may nurse and be satisfied from her consoling breast; that you may drink deeply with delight from her glorious abundance." For thus says the LORD: "Behold, I will extend peace to her like a river, and the glory of the nations like an overflowing stream; and you shall nurse, you shall be carried upon her hip, and bounced upon her knees. As one whom his mother comforts, so I will comfort you; you shall be comforted in Jerusalem. You shall see, and your heart shall rejoice; your bones shall flourish like the grass; and the hand of the LORD shall be known to His servants, and He shall show His indignation against His enemies."
It's hard for me to relate to the idea of Jerusalem as a person. I don't think of cities that way, even ones with a long history and lot of symbolic meaning.

But there's good reason for God to choose this image for this passage. In the past, Jerusalem has been anything but safe for her citizens. Poor people have suffered at the hands of the rich. Foreigners have made war against the people. Some of them have starved to death. Some have been killed, or taken as slaves to a faraway country. These are not good memories, and they don't lead people to expect a happy future.

But in the time of the Messiah, all this will change. The city that was a trap will become like a loving mother—who will protect her citizens, comfort them and make them happy. Like a nursing mother, Jerusalem will provide for the material needs of her people as well—food, clothing, shelter. Never again will they have to worry.

What makes the difference here? Jesus, the Messiah. He is the One who suffered, died, and rose again—where? At Jerusalem! The city of disaster has become the city of God's blessing. Through Jesus, God "will extend peace to her like a river," and Jerusalem's terrible past will be wiped out. God the Father is remaking her—through Jesus.

You may be thinking, "Well, good for Jerusalem! But how does this matter to me?" All of us have areas of our lives that are like old Jerusalem—broken, burnt over, half-destroyed by conflict and need and want. We have shattered dreams, ruined relationships, nightmares that visit us again and again from the past. Who can take these things and make them green and healthy again? Only Jesus. Only God, working through the power of the Holy Spirit to transform us into the healthy, trusting, comforted people He means us to be.

It may take a lifetime, but that's okay. We know God's promise is sure. We will see the fruit of His work in His kingdom, if not sooner. The same God who can take a ruined city and transform it into a happy mother of children can take our broken lives and transform us into living, rejoicing children of God.

WE PRAY: Dear Father, transform my life through the power of Your Holy Spirit. Amen.

This Daily Devotion was written by Dr. Kari Vo.

Reflection Questions:

1. Have you ever seen a city, or part of a city, that is ruined and broken?

2. Are there areas of your life that feel like that kind of place?

3. Tell about a time when God brought healing to a painful, broken place in your life.

Today's Bible Readings: Ecclesiastes 1-3 Acts 9:1-22
To Download Devotion MP3 to your computer, right click here and select "Save Link As" or "Save Target As" or "Download Linked File As"