"SUFFERING"
---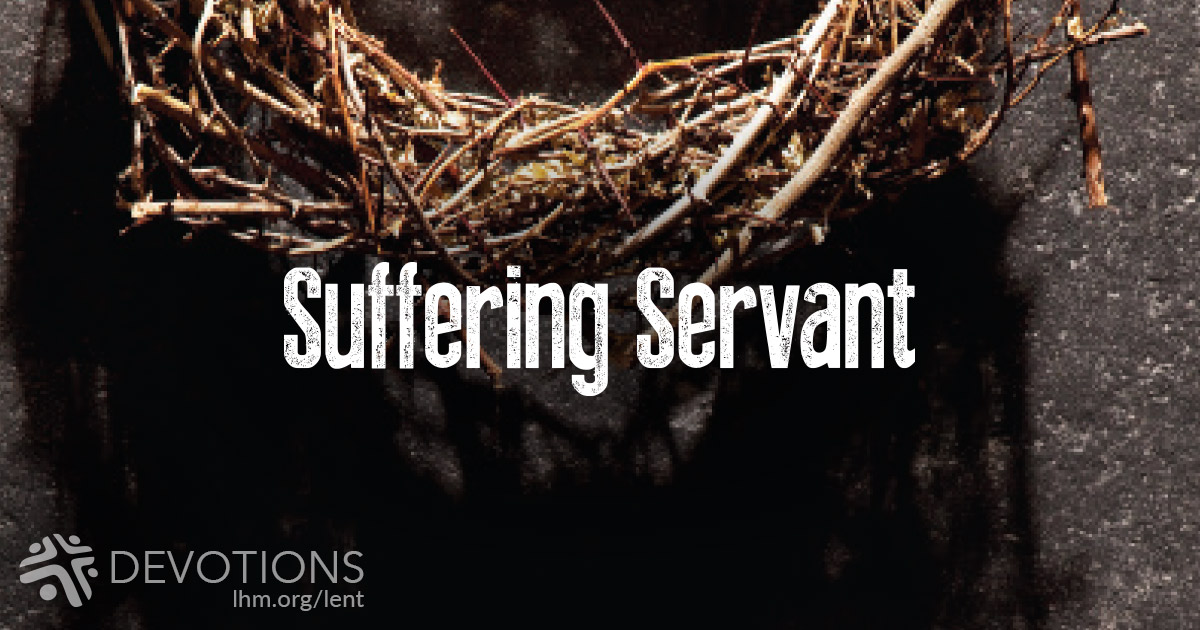 John, calling two of His disciples to Him, sent them to the Lord, saying, "Are You the One who is to come, or shall we look for another?" ... And He answered them, "Go and tell John what you have seen and heard: the blind receive their sight, the lame walk, lepers are cleansed, and the deaf hear, the dead are raised up, the poor have good news preached to them. And blessed is the one who is not offended by Me." (Luke 7:18b-19, 22-23)
There was John, shut up in prison, soon to be killed. He hears about what Jesus is doing—healing the blind and the lame and the lepers, raising the dead, preaching to the poor. John recognizes that Jesus is fulfilling the many prophecies of Isaiah about what the Messiah would do.

But what about Isaiah 61:1? Will Jesus also "proclaim liberty to the captives, and the opening of the prison to those who are bound"? Will Jesus set John free from prison? Why has He waited so long already?

Jesus' heart goes out to John. He knows what John is suffering, and how hard it is on John's faith. But He also knows that John's suffering is a preview of Jesus' own. Both John and Jesus are arrested, suffer, and ultimately die. It is not part of God's plan to rescue either of them in this world.

God has bigger plans. God intends to use Jesus' suffering to redeem, not just Israel, but all the people in the entire world. God the Father will not rescue Jesus from death; instead, He will resurrect Him—and share that everlasting life with everyone who trusts in Jesus.

And what of our own suffering? That, too, we trust to the Father. He knows; He cares. We can trust Him to do what's best, even when we can't figure out what that is.

THE PRAYER: Father, when I suffer, help me to trust You to end it in the right time and way. Amen.

Reflection Questions:

* Name a time you have suffered. How long was it? How did it end?

* What effect did the suffering have on your faith in God?

* How did Jesus care for you during this time?

Lenten Devotions were written by Dr. Kari Vo.

Today's Bible Readings: Leviticus 19-20 Mark 9:30-50
To Download Devotion MP3 to your computer, right click here and select "Save Link As" or "Save Target As" or "Download Linked File As"