"For Zion's Sake"
---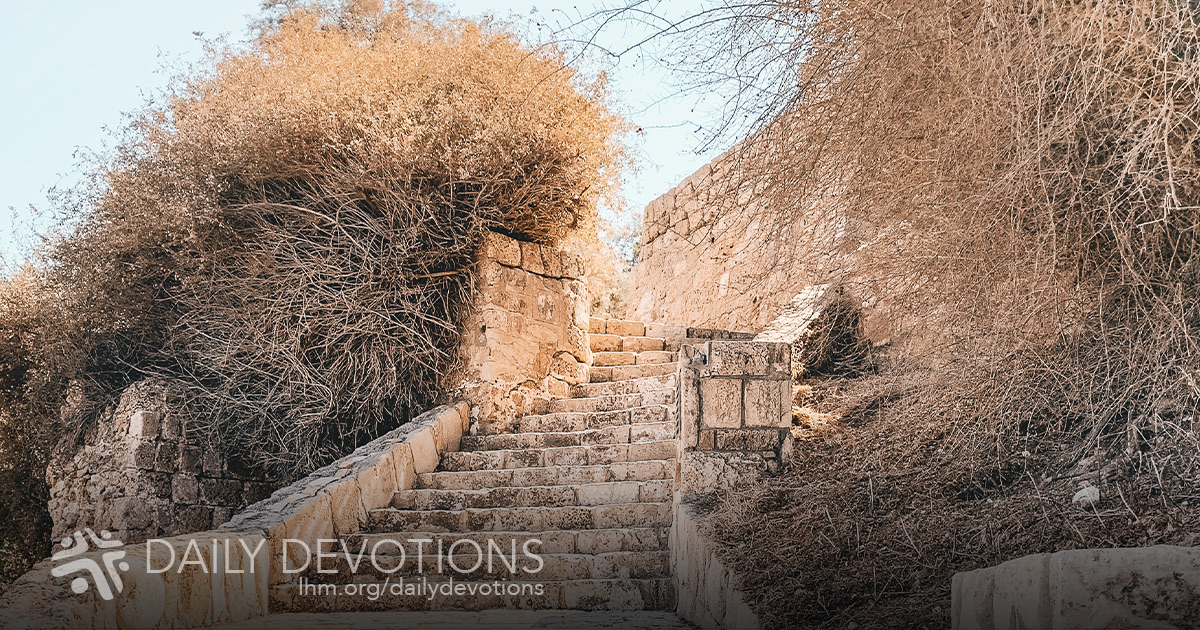 Isaiah 62:1-5 - For Zion's sake I will not keep silent, and for Jerusalem's sake I will not be quiet, until her righteousness goes forth as brightness, and her salvation as a burning torch. The nations shall see your righteousness, and all the kings your glory, and you shall be called by a new name that the mouth of the LORD will give. You shall be a crown of beauty in the hand of the LORD, and a royal diadem in the hand of your God. You shall no more be termed Forsaken, and your land shall no more be termed Desolate, but you shall be called My Delight Is in Her, and your land Married; for the LORD delights in you, and your land shall be married. For as a young man marries a young woman, so shall your sons marry you, and as the bridegroom rejoices over the bride, so shall your God rejoice over you.
How deep and everlasting is God's love for Jerusalem! He knows what His city has suffered at the hands of its enemies. Throughout its long history, the city has been attacked and ransacked, captured and recaptured, and even destroyed. The Egyptians, Babylonians, Assyrians, Greeks, and Romans have all trounced it, and numerous other peoples have bloodied it in horrible ways.

But through it all, God loved it, cherished it, and saw it as beautiful. See what He says of this place. It will be as a "crown of beauty," a "royal diadem" in God's hand. It will no longer be "forsaken" by its enemies or "desolate" through the ravages of war. In fact, God will be as delighted in her as a man is in the woman he loves, as a groom is to his bride.

This is the city of God, where His temple stands, where the Ark of the Covenant is kept in the Holy of Holies inside the Tabernacle; it's where God meets His people on earth. And this is the city where Jesus would one day come and give up His life for the sins of people, dying on a rock called Golgotha, the "place of the skull," right outside Jerusalem's city walls.

And it's from this city where three days later Jesus would rise again.

Even in Isaiah's day, God let His people know that Jerusalem, the "daughter of Zion" (see Zecheriah 9:9), would be central in God's plan of salvation. "Behold, the LORD has proclaimed to the end of the earth: Say to the daughter of Zion, 'Behold, your salvation comes; behold, His reward is with Him, and His recompense before Him.' And they shall be called The Holy People, The Redeemed of the LORD; and you shall be called Sought Out, A City Not Forsaken" (Isaiah 62:11-12).

This is God speaking to us today, too. We are not forsaken; we have not been left abandoned in the ruins of our sin. Instead, God has made a way for us to rise from the rubble, to become what He has always wanted us to be: His beloved children. And we know this is true because of Jesus. Just as He entered the holy city, so He enters our lives, bringing peace, joy, and the knowledge that we will live with God forever.

THE PRAYER: Heavenly Father, turn our hearts in faith toward You, cherishing Your beloved Son who gave His life for us. In His Name we pray. Amen.

This Daily Devotion was written by Paul Schreiber.

Reflection Questions:

1. Why do you think God's love for His people is often portrayed as that of a bridegroom to a bride?

2. What does that say about God?

3. What does that say about marriage?

Today's Bible Readings: Job 5-7 Matthew 8:18-34
To Download Devotion MP3 to your computer, right click here and select "Save Link As" or "Save Target As" or "Download Linked File As"