"Rule of Thumb"
---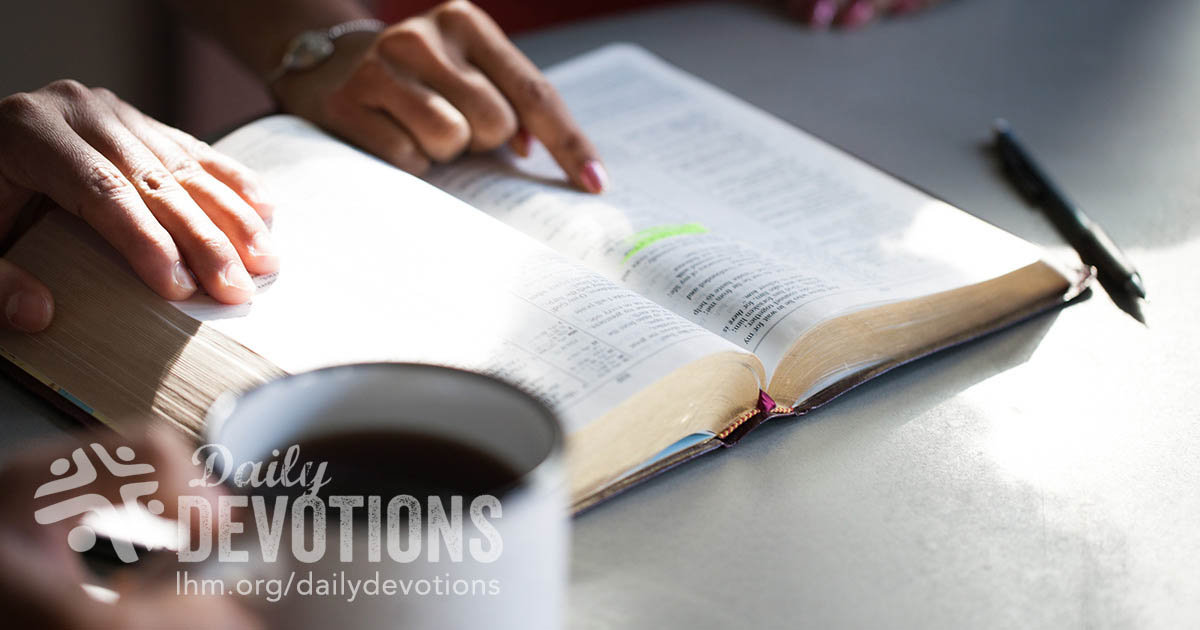 James 5:13-16 - Is anyone among you suffering? Let him pray. Is anyone cheerful? Let him sing praise. Is anyone among you sick? Let him call for the elders of the church, and let them pray over him, anointing him with oil in the Name of the Lord. And the prayer of faith will save the one who is sick, and the Lord will raise him up. And if he has committed sins, he will be forgiven. Therefore, confess your sins to one another and pray for one another, that you may be healed. The prayer of a righteous person has great power as it is working.
I've always had trouble with this passage in James. It seems to say that if people pray for a sick person, we can safely expect that the person will be healed. And many people take this for an ironclad promise—so much so, that, when a person falls sick and is not healed, in spite of many prayers, they blame the sick person for not having enough faith. And of course this causes a lot of fear, grief, and sadness. Bad enough to be sick without your friends and family telling you that you are a bad Christian as well!

But isn't that what the text means? Well, we need to be careful here. Even in the days of the first Christians, not everybody was healed. Paul writes about one of his fellow travelers on his missionary journeys. He says, "I left Trophimus, who was ill, at Miletus" (2 Timothy 4:20b). How could this be, if God guarantees healing to everyone who prays with faith? Surely, Paul had strong enough faith—God did miracles through him on many other occasions. For that matter, why could Paul not "pray away" the thorn in the flesh, whatever it was, that gave him so much trouble in 2 Corinthians 12:7?

This is why the Christian church has always told people to search the Scriptures and to see what they say together, "Scripture interpreting Scripture." We can't take a single verse or passage and just run wild with it. Elsewhere in the Bible we learn to pray "if it is Your will," as Jesus did in Gethsemane (see Matthew 26:42), and as He taught us to do in the Lord's Prayer (see Matthew 6:10). We learn to leave room for God's choice and God's wisdom, because He knows what is best better than we do.

Then why did James even write this passage in the first place, if it's not a straightforward ironclad promise from God? I think because it is what we call a rule of thumb. A rule of thumb tells you what you should do in a situation. It might also tell you what is most likely to happen afterward. They don't deal with the rare or special cases; they describe the normal course of events.

Rules of thumb are excellent for beginners who need basic instruction. And from James' letter, it looks a lot like He was writing to baby Christians—to people who were just finding their feet as children of God. And so He tells them what to do if they fall ill. They should pray! And in the normal course of events, God will make them better. That's what God usually does.

Jesus once said, "You search the Scriptures because you think that in them you have eternal life; and it is they that bear witness about Me" (John 5:39). All of the Bible testifies to Jesus, whether it's the rule-of-thumb bits or the more difficult parts. That's why it's always wise to learn as much as we can from God's Word. There we will learn what God is like; and what we learn is to look to Jesus—our suffering, crucified, and risen Lord.

THE PRAYER: Help me, Lord, when I have trouble understanding things in Your Word. Amen.

This Daily Devotion was written by Dr. Kari Vo.

Reflection Questions:

1. Are there parts of the Bible you have trouble with? Name one.

2. What do you do when you have trouble understanding part of the Bible?

3. What has the Bible taught you about Jesus that is most wonderful in your eyes?

Today's Bible Readings: Isaiah 30-31 Romans 2
To Download Devotion MP3 to your computer, right click here and select "Save Link As" or "Save Target As" or "Download Linked File As"