"Work"
---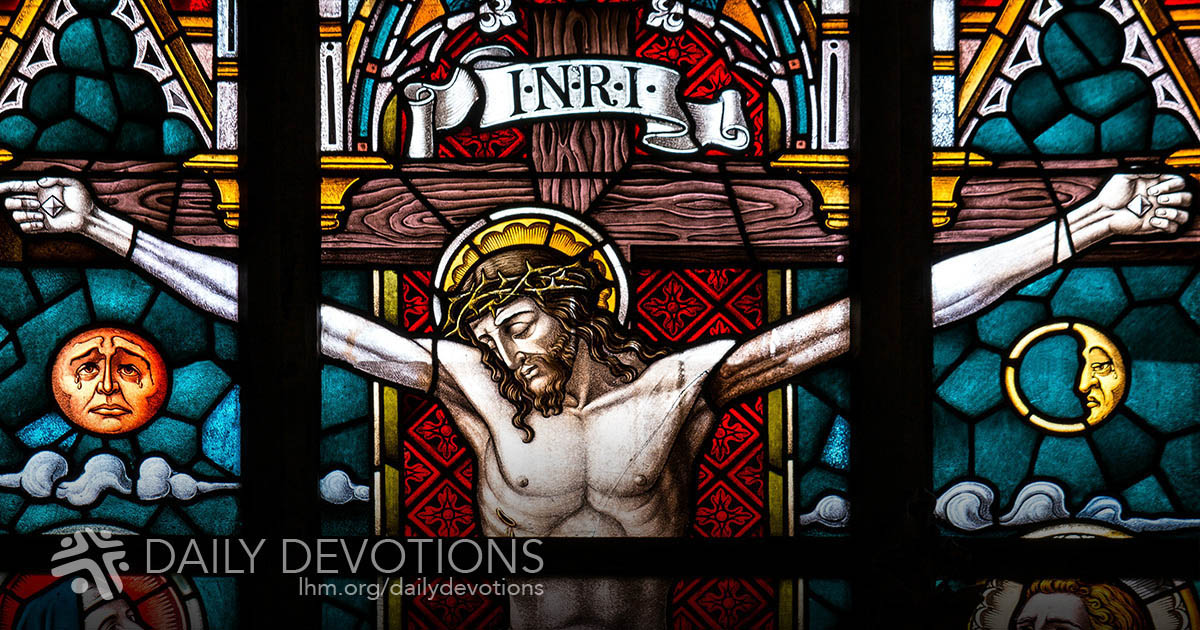 John 6:24-25a, 26-30 - So when the crowd saw that Jesus was not there, nor His disciples, they themselves got into the boats and went to Capernaum, seeking Jesus. When they found Him ... they said to Him, "Rabbi, when did You come here?" Jesus answered them, "Truly, truly, I say to you, you are seeking Me, not because you saw signs, but because you ate your fill of the loaves. Do not work for the food that perishes, but for the food that endures to eternal life, which the Son of Man will give to you. For on Him God the Father has set His seal." Then they said to Him, "What must we do, to be doing the works of God?" Jesus answered them, "This is the work of God, that you believe in Him whom He has sent." So they said to Him, "Then what sign do You do, that we may see and believe You? What work do You perform?"
The people who follow Jesus in this story have work on the brain. They want to know: "What must we do, to be doing the works of God?" What does God want? How high should I jump, and how many times? Give me a clear list of expectations, and I will do my best to carry it out.

Jesus tells them they are making a mistake. It isn't work that God's asking for—it is an attitude of the heart and mind. He says, "This is the work of God—that you believe in the One God sent." God is not looking for more and more good deeds. He wants us to trust ourselves to Jesus, the Savior God has sent for us!

This is hard for us. We live in a world where people make conversation by asking us what we do for a living—where productivity is the most important thing—where everybody measures us by what we do, and how much. So the idea of working hard to get into God's favor is a natural one for us. We feel comfortable with it, even if we have doubts about our own ability to succeed. But stop working? Trust in Jesus? Now that is scary. That means putting ourselves entirely in Jesus' hands. And we wonder: Can we trust Him?

The crowd immediately picks up on this. "Well, then," they say. "What do You do? What work do You perform?" and they start making suggestions. But Jesus already knows what He is going to do. He is going to rescue us from the power of sin, death, and the devil—and He's going to do it by switching places with us: He gets the suffering and death that was rightly ours, and we get healing, joy, forgiveness, and everlasting life.

These are the works of God—not the works He wants us to do, but the works He Himself has done. And because Jesus has risen from the dead, never to die again, we can look forward to enjoying the results of His work together with Him, forever.

THE PRAYER: Dear Lord, thank You for loving us and rescuing us to be Your people. Amen.

This Daily Devotion was written by Dr. Kari Vo.

Reflection Questions:

1. Generally speaking, do you find it easier to trust someone to help you, or to do it yourself?

2. Have you ever had to persuade someone else to trust you? How did it go?

3. Do you ever find it difficult to trust Jesus? Why or why not?

Today's Bible Readings: Psalms 106, 111-112 1 Thessalonians 2
To Download Devotion MP3 to your computer, right click here and select "Save Link As" or "Save Target As" or "Download Linked File As"