---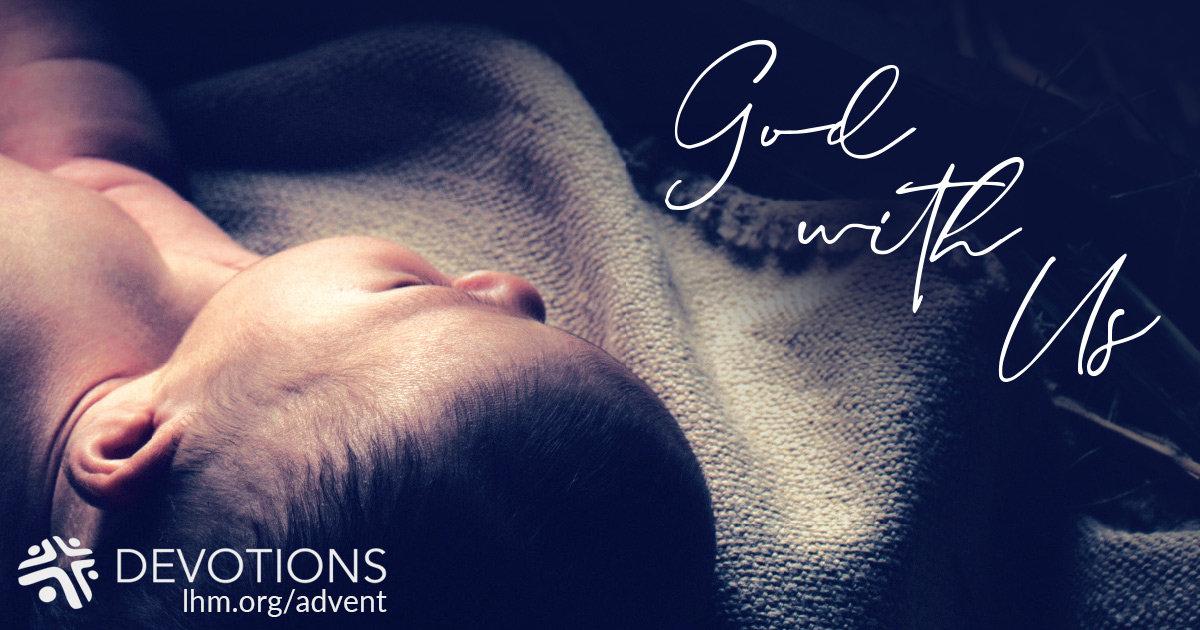 And at the end of eight days, when He was circumcised, He was called Jesus, the Name given by the angel before He was conceived in the womb. (Luke 2:21)
Happy Circumcision Day! Now that's a greeting you're never likely to hear from anyone. Nobody likes pain or blood, especially in connection with a baby. Those of you who are parents, think of what it was like when you took your baby to get his or her first immunization shots!

And yet, the day Jesus was circumcised is important for us, little though we talk about it. It's a day of firsts—first blood, first pain, and the first day Jesus officially came under the Law God gave to Moses.

That makes this day a tiny preview of what Jesus would do for us years later at the cross. That day was filled with pain and blood, as we all know—and it makes us tremble. That day Jesus took our place under the Law of God and suffered the penalty we had earned through our wrongdoing. He willingly chose to take our place—and so now, we stand in His place, as beloved, clean, forgiven children of God.

No wonder God said to name Him "Jesus"! That Name means "God is Savior." What better Name could we give Him on the day of His circumcision?

THE PRAYER: Lord, thank You for everything You bore for me. Amen.

Reflection Questions:

* When you were a child and had to go to the doctor or dentist, were you afraid? Why or why not?

* Why do you think God chose the name "Savior" rather than "healer" or "miracle worker" or "teacher"?

* Tell about a time when someone took your place—when they carried your burden, paid your cost, or dealt with your trouble and let you go free.

Advent Devotions were written by Dr. Kari Vo.

Today's Bible Readings: Nehemiah 12-13 Revelation 20
To Download Devotion MP3 to your computer, right click here and select "Save Link As" or "Save Target As" or "Download Linked File As"