"BROKEN"
---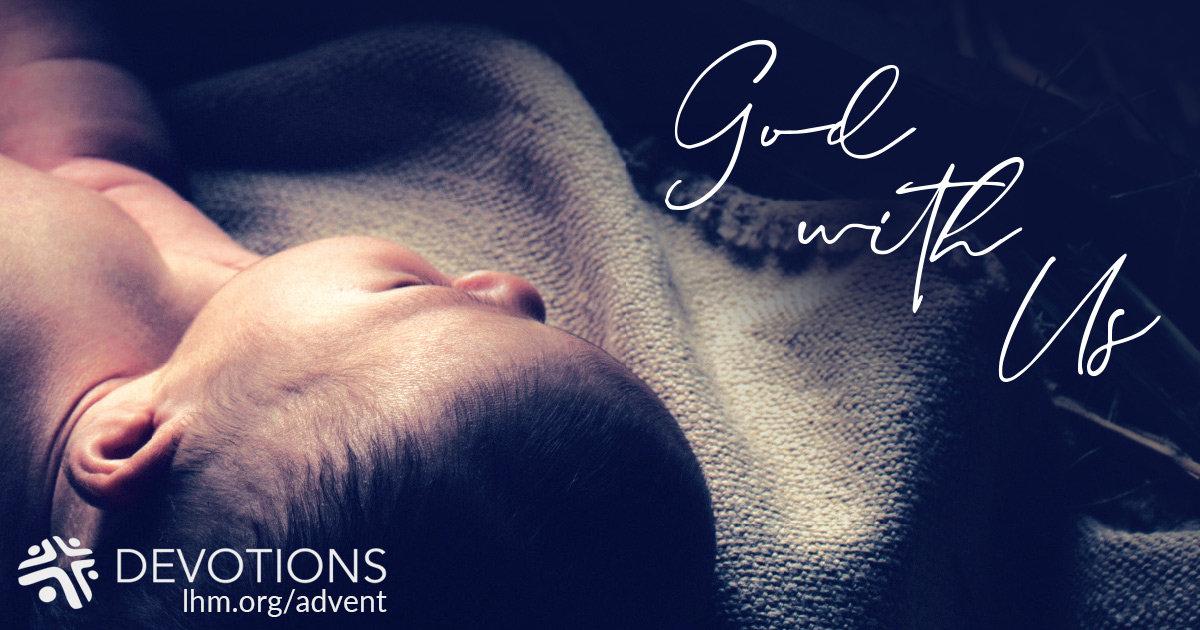 In the days of Herod, king of Judea, there was a priest named Zechariah, of the division of Abijah. And he had a wife from the daughters of Aaron, and her name was Elizabeth. And they were both righteous before God, walking blamelessly in all the commandments and statutes of the Lord. But they had no child, because Elizabeth was barren, and both were advanced in years. (Luke 1:5-7)
The story of Jesus' birth starts out with discord: "In the days of Herod, king of Judea ..." Wait a minute. Herod wasn't from King David's family—he wasn't even a Jew. So for him to be called "king of Judea" shows that things were broken, not the way they were supposed to be.

But there were still faithful people who loved God, like Zechariah and Elizabeth. The Bible even uses the words "righteous" and "blameless" about them—high praise from the Holy Spirit!

But here, too, there was something broken. "They had no child"—why? Who knows? It had nothing to do with sin, though people usually thought it did. This, too, wasn't the way it was supposed to be. These wrong things happen to us, too—and we grieve and get angry and cry out to God.

This is why Jesus came into our world—a tiny baby, born to set the world right. As God's own Son, He would lay down His life to fix our broken world—and rise from the dead to make us new again.

THE PRAYER: Lord, help me with the broken places in my life. Amen.

Reflection Questions:

* What feels wrong to you about our world today?

* In the Bible stories you know, how does Jesus work to fix what is wrong?

* What is a broken part of your life where you ask for God's help?

Advent Devotions were written by Dr. Kari Vo.

Today's Bible Readings: Ezekiel 42-44 1 John 1
To Download Devotion MP3 to your computer, right click here and select "Save Link As" or "Save Target As" or "Download Linked File As"