"Chief of Sinners Though I Be"
---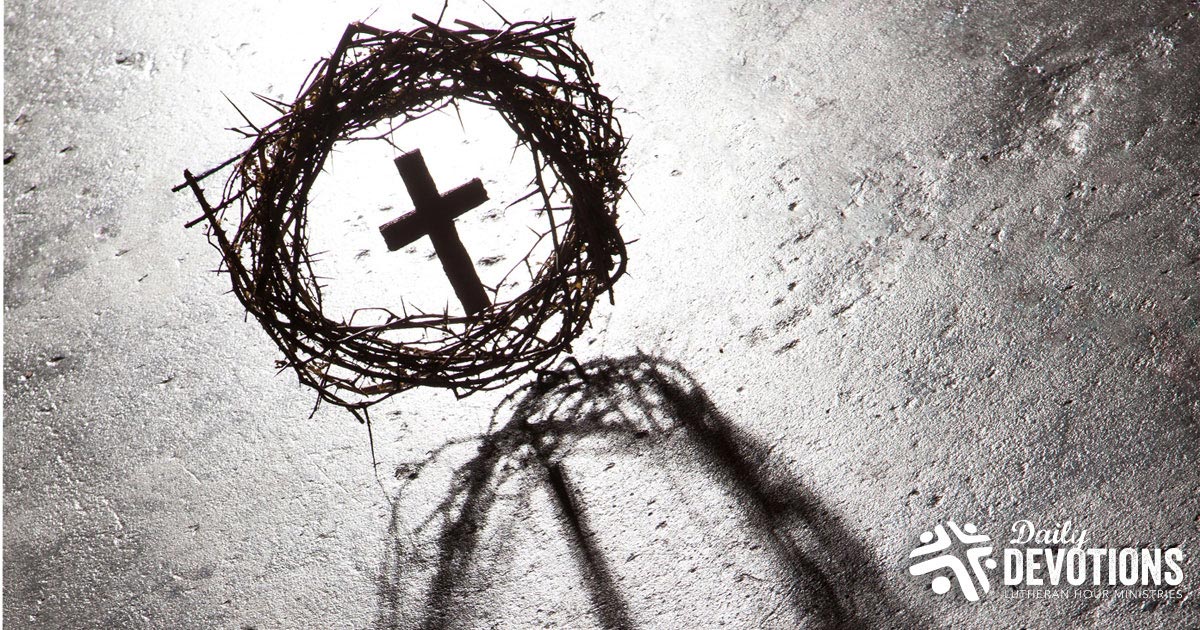 "Chief of sinners though I be, Jesus shed His blood for me, Died that I might live on high, Lives that I might never die. As the branch is to the vine, I am His, and He is mine.

"Oh, the height of Jesus' love, Higher than the heav'ns above, Deeper than the depths of sea, Lasting as eternity! Love that found me—wondrous thought! Found me when I sought Him not."

In his first letter to Timothy, the apostle Paul calls himself the "foremost" of sinners. In our hymn it is a title we also claim for ourselves. The apostle explained that he had received mercy so that in his life, "Jesus Christ might display His perfect patience as an example to those who were to believe in Him for eternal life" (1 Timothy 1:16b). Paul's experience demonstrates the height of Jesus' love, for the Lord not only forgave the Pharisee who persecuted His church, but called him to proclaim the Gospel.

Saul, later known as Paul, had rejected Jesus as Messiah and approved of the murder of Stephen, the first Christian martyr. But as Saul set out for Damascus to arrest more followers of the Way, as Christians were then known, Jesus met him on the road. The risen and exalted Lord asked the angry and wayward Pharisee, "Saul, Saul, why are you persecuting Me?" (Acts 9:4b) The Lord could have made an end of Paul then and there, but instead arranged for the Baptism of His newest apostle! Paul, the foremost of sinners, was through Baptism grafted as a branch into the true Vine of Israel, Jesus the Messiah. Paul knew that "wondrous thought" of love that found him even though he had not sought it.

We cannot stand back and view Paul's experience from a comfortable distance. Each of us can claim the sad but accurate description, "chief of sinners." Do we persecute our fellow believers? Perhaps not, but we are not always the steadfast witnesses to the Good News that we should be. Have we approved of the murder of followers of the Way? No, but we are convicted by the words of another apostle, "Everyone who hates his brother is a murderer" (1 John 3:15a). Even though we have not deserved His love, Jesus has come to us as surely as He came to Paul. We have seen Him, not in a blinding glimpse of divine light, but in the glory of the Gospel Word. The Savior's love found us though we did not seek it.

Jesus came to seek and to save the lost. He came to die in the place of sinners, to take onto Himself the divine judgment deserved by every sinner. The Savior rose up in victory over sin, death, and Satan to claim us as His own. In Baptism we are joined with Him as "the branch is to the Vine." United to Him and to one another, in the power of the Holy Spirit we live and grow and thrive, bearing the fruit of love and good works for the glory of God. All of this is ours because the measureless love of God, higher than the heavens and deeper than the sea, found us even though we had not sought it. Wondrous thought!

THE PRAYER: Lord Jesus, forgive our sins and accept us into Your service. Help us by Your Spirit to be faithful witnesses for You. Amen.

This Daily Devotion was written by Dr. Carol Geisler. It is based on the hymn, "Chief of Sinners, Though I Be," which is found on page 611 of the Lutheran Service Book.

Reflection Questions:

1. Do you have a call to share the Gospel with others? Do you remember when you realized that?

2. How does God seeks us out to be His children?

3. What Bible story gives you comfort when you sense your sin most sharply?

Today's Bible Readings: Lamentations 1-2 Hebrews 12
To Download Devotion MP3 to your computer, right click here and select "Save Link As" or "Save Target As" or "Download Linked File As"