"A Healthy Practice"
---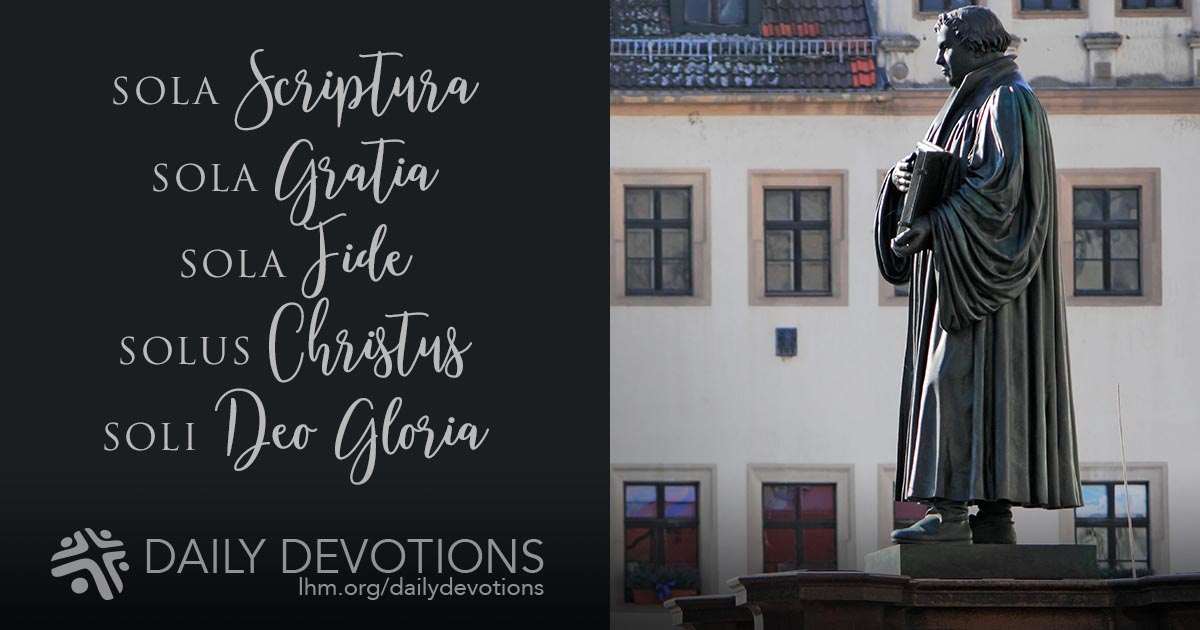 1 Thessalonians 5:16-18 - Rejoice always, pray without ceasing, give thanks in all circumstances; for this is the will of God in Christ Jesus for you.
"Thankfulness," said Dr. Martin Luther, "is a virtue characteristic of real Christians; it is their worship of God at its best. They thank God and do it with all their hearts." Luther went on to say, "To thank with all your heart is an art—an art taught by the Holy Spirit. You need not worry that the man who can say, 'Thanks be to God' with all his heart will ever be proud, stubborn, or will work against God with his gifts."

Gratitude is the hallmark, the call letters, of a new person in Jesus Christ. Faith in Jesus does something for the believer. After all, how can you respond to His kindness—His genuine, selfless kindness—except in thankfulness and thanksgiving? You can turn away, of course, and forget about it. People do that to each other all the time, and they do it toward God as well.

People ungrateful toward God remind you a great deal of the son in our Lord's story who went off on his own, after demanding from his father what was really not his. His father let him go until he finally came to his senses. When the son did, he was so sorry; he rehearsed the words he would offer to his father. He said, "Father, I have sinned against heaven and before you. I am no longer worthy to be called your son. Treat me as one of your hired servants" (Luke 15:18b-19). But the father insisted on treating him as a son. He welcomed him back. He restored him to his place as a son in the family.

That is the way God is. That is the way He is in Jesus Christ. Christ died for all people, and God would be a Father to everyone. How can you turn to God as a son or daughter, to be restored as a member of His family? Believe on the Lord Jesus Christ and you will be saved—saved from that fruitless way of folly and futility that is without God and without hope in the world, without thought for the things of God, and without any gratitude toward Him.

What is it like to be a follower of Christ? What is it like to live the life of a believer, free and forgiven in Christ? It is as St. Paul said: to live together with others in peace, to encourage the timid, to help the weak, to be patient with all, to see that no one pays back wrong for wrong, to do good to one another, to be happy, to pray unceasingly, and to be thankful—no matter what the circumstances.
To give thanks: "this is the will of God in Christ Jesus for you."

THE PRAYER: Heavenly Father, we have so much to be thankful for. Thank You for giving us the greatest gift of all: Your Son, our Savior. In His Name we pray. Amen.

From "Thanks Be to God," a sermon excerpt from Rev. Dr. Oswald Hoffmann, former Speaker of The Lutheran Hour

Reflection Questions:

1. How can our thankfulness be expressed when we're not worshiping God in church?

2. Being thankful is God's will for us in Christ Jesus. Can you expand on this a bit?

3. Do others see your thankfulness to God by how you live, or what you say?

Today's Bible Readings: 2 Chronicles 10-12 2 Corinthians 3
To Download Devotion MP3 to your computer, right click here and select "Save Link As" or "Save Target As" or "Download Linked File As"