"Something Worth Sharing"
---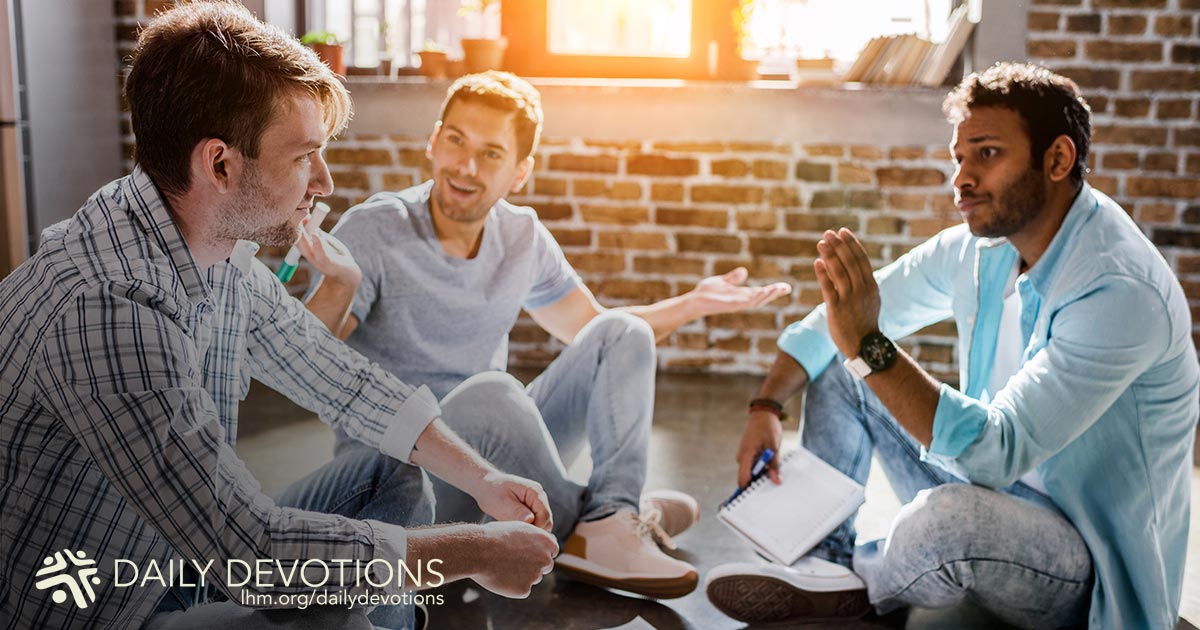 Isaiah 60:1-3 - Arise, shine, for your light has come, and the glory of the LORD has risen upon you. For behold, darkness shall cover the earth, and thick darkness the peoples; but the LORD will arise upon you, and His glory will be seen upon you. And nations shall come to your light, and kings to the brightness of your rising.
You and I are living in a time of profound change. Generations before us wouldn't believe the changes you and I are experiencing in our lifetimes.

There has been a change in what people believe about Jesus, too. The Barna Group surveys the beliefs and practices of Americans. Their findings indicate that while many people believe Jesus was a real person, they "are much less confident in the divinity of Jesus." As to Jesus' sinlessness, people are divided as well. "People are conflicted between 'Jesus' and 'good deeds' as the way to heaven." That's a pretty wide gap, to say the least.

But wait, this just in! In John 8:4, Jesus announces, "I am the Light of the world." St. Peter says you are God's people "that you may proclaim the excellencies of Him who called you out of darkness into His marvelous light" (1 Peter 2:9). And Jesus Himself says, "Let your light shine before others, so that they may see your good works and give glory to your Father who is in heaven" (Matthew 5:16).

So many people in the world are groping in the dark. The breaking news is that God has sent us light from above. He sends Jesus Christ to you, to me, to His church.

So "Arise, shine for your light has come." Whatever comes to you, trust the promises of God for your way forward. "The Lord is my salvation; whom shall I fear? The Lord is the stronghold of my life; of whom shall I be afraid!" (Psalm 27:1). "When the cares of my heart are many, Your consolations cheer my soul" (Psalm 94:19). "Those who look to Him are radiant, and their faces shall never be ashamed" (Psalm 34:5).

The same is true for the church on earth. People sometimes tell our seminary students that this is a bad time to get into the ministry. I meet people who are discouraged about the future of the church. Times and conditions around us might be bad, but the Lord of the church is alive and leading us through the darkness. It's not our church; it's His. The future of the church is not on our shoulders; it's on His cross, His resurrection, and His coming again to take us to heaven.

The church can be confident about the future because of His promises. We've got a story to tell, an epiphany to share. So break forth with the joyous Good News! The word of witness will not return void. Isaiah promises that God's "glory will be seen upon you. And nations shall come to your light, and kings to the brightness of your rising."

Tell the story: God's love in Jesus is free and available to all!

THE PRAYER: Heavenly Father, let our lives shine with the light of Jesus. In His Name. Amen.

From "Breaking News!" a sermon excerpt from Rev. Dr. Dale Meyer, former Speaker of The Lutheran Hour

Reflection Questions:

1. Does it seem like what you believe now is different than it was 10 or 20 years ago?

2. Do you think the church is seen as a light by the world?

3. How important is it for our lives to cast light into the world? What's a good way to do that?

Today's Bible Readings: Proverbs 27-29 Acts 5:1-21
To Download Devotion MP3 to your computer, right click here and select "Save Link As" or "Save Target As" or "Download Linked File As"