---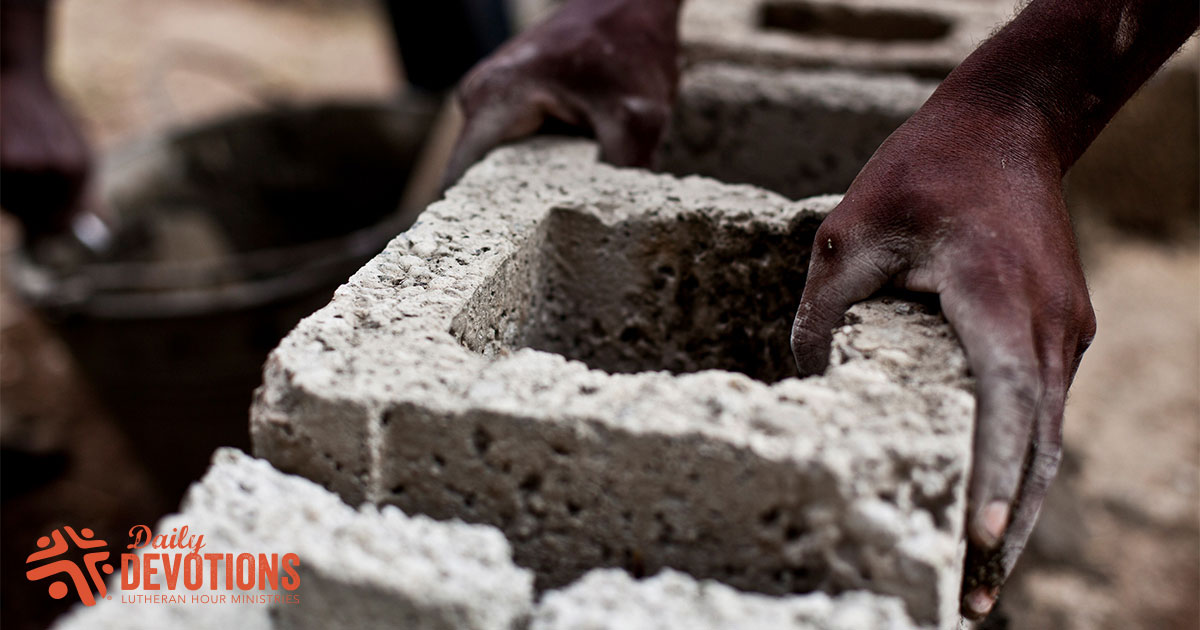 Numbers 11:24-30 - So Moses went out and told the people the words of the LORD. And he gathered seventy men of the elders of the people and placed them around the tent. Then the LORD came down in the cloud and spoke to him, and took some of the Spirit that was on him and put it on the seventy elders. And as soon as the Spirit rested on them, they prophesied. But they did not continue doing it. Now two men remained in the camp, one named Eldad, and the other named Medad, and the Spirit rested on them. They were among those registered, but they had not gone out to the tent, and so they prophesied in the camp. And a young man ran and told Moses, "Eldad and Medad are prophesying in the camp." And Joshua the son of Nun, the assistant of Moses from his youth, said, "My lord Moses, stop them." But Moses said to him, "Are you jealous for my sake? Would that all the LORD's people were prophets, that the LORD would put His Spirit on them!" And Moses and the elders of Israel returned to the camp.
During the years of our mission service, it happened several times that a young man would come up to my husband the pastor and say, "I'd like to be a pastor, too. Can I train with you?"

My husband always replied, "Sure! Grab a toilet brush and we'll get started on the restrooms."

I'm afraid it shocked the young men. But my husband's point was crystal clear: public ministry isn't about glory and respect and having people greet you in the streets. It's messy, often uncomfortable—and absolutely necessary.

There are plenty of nights when we long for more people to serve God in our particular field—nights when we're in the hospital with someone dying, or dealing with a family exploding into crisis. There are days like that, too—days filled with paperwork and phone calls and the occasional trip down the sewer system (long story). There is always too much to be done—too many people to care for, too few hours in the day.

Moses was in this situation, too. And so God had mercy on him and put the Holy Spirit on seventy elders of Israel—seventy more people who could deal with problems and solve crises among the former slaves. And to make it clear who those people were, he gave them the temporary gift of prophecy.

But Joshua was unhappy. He was Moses' aide, and all he could see was that his beloved mentor was going to have to share his glorious work with all these extra people. "My lord Moses, stop them!" he said.

I think Moses must have laughed. "Are you jealous for my sake? Would that all the LORD's people were prophets, that the LORD would put His Spirit on them!"

Every pastor and leader I know prays the same prayer: "Please, God, raise up more people to do the work!" Jesus Himself said we should pray for this: "The harvest is plentiful, but the laborers are few; therefore pray earnestly to the Lord of the harvest to send out laborers into His harvest" (Matthew 9:37b-38). And as you pray, consider this: the Lord has put His Spirit on you, too, when you were baptized. You are not just the one praying, but God's answer to that prayer. Ask the Lord where and how He wants you to serve. It may be some way you never would have thought of—but it will be a joy.

THE PRAYER: Dear Lord, open my eyes and my heart to see how You want me to serve. Amen.

This Daily Devotion was written by Dr. Kari Vo.

Reflection Questions:

1. How do you serve the Lord right now?

2. What is the most glorious part of that service—at least in the eyes of others?

3. What is the most humbling, messy, or downright funny part of your work?

Today's Bible Readings: Psalms 17, 19 John 9:24-41
To Download Devotion MP3 to your computer, right click here and select "Save Link As" or "Save Target As" or "Download Linked File As"