---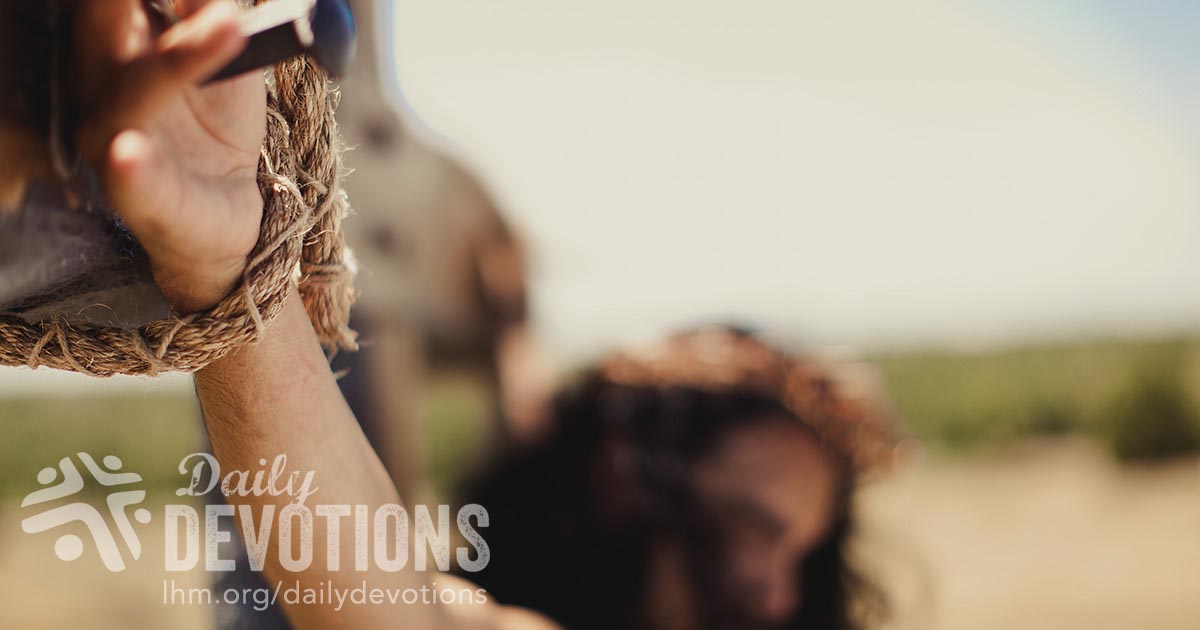 Psalm 66:10-12 - For You, O God, have tested us; You have tried us as silver is tried. You brought us into the net; You laid a crushing burden on our backs; You let men ride over our heads; we went through fire and through water; yet You have brought us out to a place of abundance.
Why does God permit suffering? The question is often a stumbling block for unbelievers and baffling to believers. Upon hearing of the murder of Galilean pilgrims and of eighteen people killed by a falling tower, Jesus did not answer the question that may have been on His listeners' minds (and on our minds, too): "Why them?" The purpose for the deaths remained unknown. Jesus instead warned of a greater, eternal disaster. Those who had died were not worse sinners than others, He said, "but unless you repent, you will all likewise perish" (Luke 13:5b).

God's purposes are often hidden and not for us to know. "The secret things belong to the LORD our God, but the things that are revealed belong to us" (Deuteronomy 29:29a). Our psalm reveals to us a story of suffering as it describes the sorrow and pain endured by the people of Israel. They had endured the "crushing burden" of slavery and the oppressive might of conquering enemies who rode over them. But God did not abandon His suffering people. He freed them from slavery and led them through the wilderness for forty years to humble them and to test them to know what was in their hearts (Deuteronomy 8:2). The Israelites passed through water as God "turned the sea into dry land" (Psalm 66:6a). God brought them out of the wilderness into the land He had promised to them, "to a place of abundance."

There is another instance of suffering in which the purpose has been revealed to us. God, for the sake of our salvation, gave His Son over to the suffering of the cross. Jesus was caught in a net of betrayal and lies. He bore the crushing burden of our sins. His enemies and "the power of darkness" (Luke 22:53b) for a time overcame Him. He endured the fiery pain of the cross, suffering on our behalf the penalty of death. Though Israel had often been unfaithful in times of testing, Jesus remained faithful and obedient to His Father in life and death. God raised His Son from death and exalted Him "to a place of abundance" at His right hand as King of kings and Lord of lords.

Jesus has revealed to us that trouble and trials will come our way: "In the world you will have tribulation." The purpose of that tribulation, the reasons for our suffering, may not be made known to us. But we can trust the conquering power and promise of our crucified and risen Lord, who tells us, "But take heart; I have overcome the world." (John 16:33). He endured all that the world threw at Him—rejection, hatred, betrayal, grief, loss, pain, and death itself—and by His resurrection overcame it all. He will walk with us through suffering and trial and, according to His will and perfect timing, bring us to a place of abundance in His presence forever.

THE PRAYER: Jesus, be our help and our hope in every trial. Strengthen us with the promises of Your Word. Amen.

This Daily Devotion was written by Dr. Carol Geisler.

Reflection Questions:

1. Have you been tested in your life? How so?

2. Can you name areas in your life where you feel tested or challenged on a regular basis?

3. When unexpected difficulties arise, what is your typical first reaction? Is this reaction helpful or constructive? Do you wish you would respond differently?

Today's Bible Readings: 2 Samuel 8-9 Psalms 60 John 2
To Download Devotion MP3 to your computer, right click here and select "Save Link As" or "Save Target As" or "Download Linked File As"