---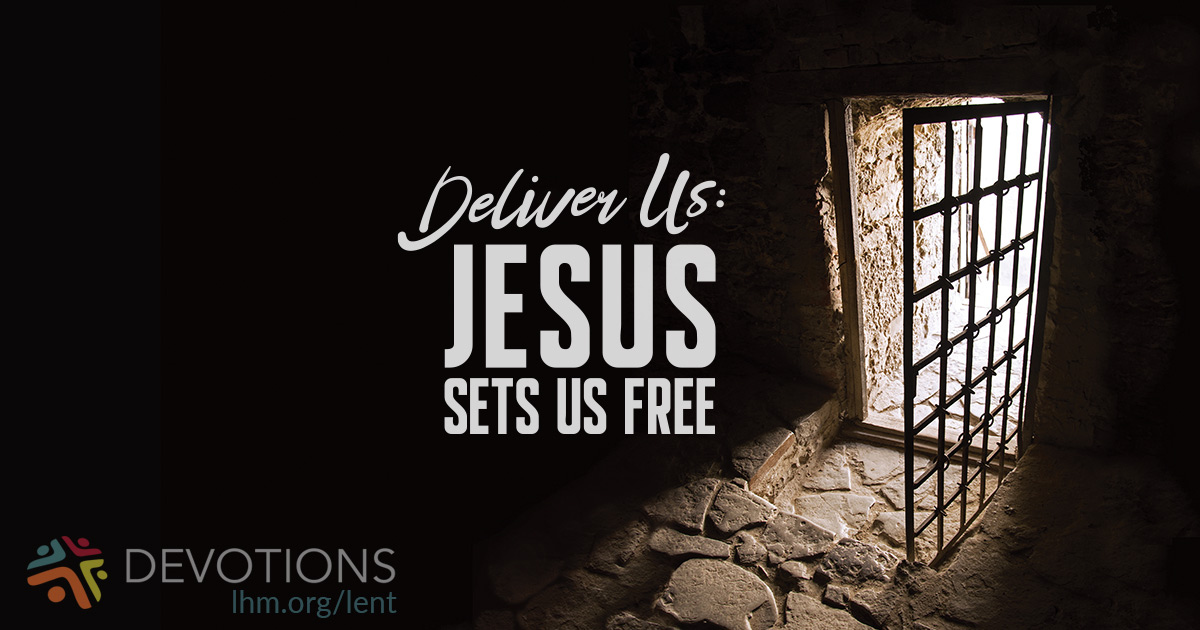 When he (Pilate) learned that He (Jesus) belonged to Herod's jurisdiction, he sent Him over to Herod, who was himself in Jerusalem at that time. When Herod saw Jesus, he was very glad, for he had long desired to see Him, because he had heard about Him, and he was hoping to see some sign done by Him. So he questioned Him at some length, but He made no answer. The chief priests and the scribes stood by, vehemently accusing Him. And Herod with his soldiers treated Him with contempt and mocked Him. Then, arraying Him in splendid clothing, he sent Him back to Pilate. (Luke 23:7-11)
Pilate was playing political hot potato that Friday morning, trying to push off the responsibility for dealing with Jesus on to someone else. That's how King Herod got his chance to see Jesus up close and personal. What an opportunity! He had God Himself in the flesh standing in front of him—the Savior of the world in his court.

What would Herod ask Him? Herod had any number of problems he could have laid before Jesus. First and foremost was his responsibility for the death of John the Baptist, Jesus' cousin. Herod carried a lot of guilt and fear over that death, because he knew John was a holy man.

Or Herod could have asked Jesus about other problems—like how to deal with his illicit marriage to his own niece Herodias, who turned out to be a bloodthirsty person. He could have brought up his personal attraction to the Jewish faith in spite of the fact that he himself was a Gentile. He could have brought up his fear of the supernatural or his complicated family problems.

But Herod threw away his time with Jesus—trying to get Him to put on a miracle show, and when Jesus would not comply, mocking and mistreating Him. Then he returned Jesus to Pilate's court. Herod missed his chance.

The apostle Paul urges us not to make the same mistake. He says, "We appeal to you not to receive the grace of God in vain. For He says, 'In a favorable time I listened to you, and in a day of salvation I have helped you.' Behold, now is the favorable time; behold, now is the day of salvation" (2 Corinthians 6:1b-2).

Whatever you are going through, now is the time to lay it before Jesus. He is always with you, willing to listen and help. Call upon Him! Let Him set you free from whatever is oppressing you. He loves you. After all, He has already laid down His life for you.

THE PRAYER: Dear Savior, please help me with the problems that lie heavy on my heart now. Amen.

Reflection Questions:

* Have you ever "missed a chance" to do something and regretted it later?

* When you have heavy burdens, how do you deal with them?

* What would you like to talk about with Jesus now?

Lenten Devotions were written by Dr. Kari Vo.

Today's Bible Readings: Deuteronomy 26-27 Luke 7:1-30
To Download Devotion MP3 to your computer, right click here and select "Save Link As" or "Save Target As" or "Download Linked File As"