---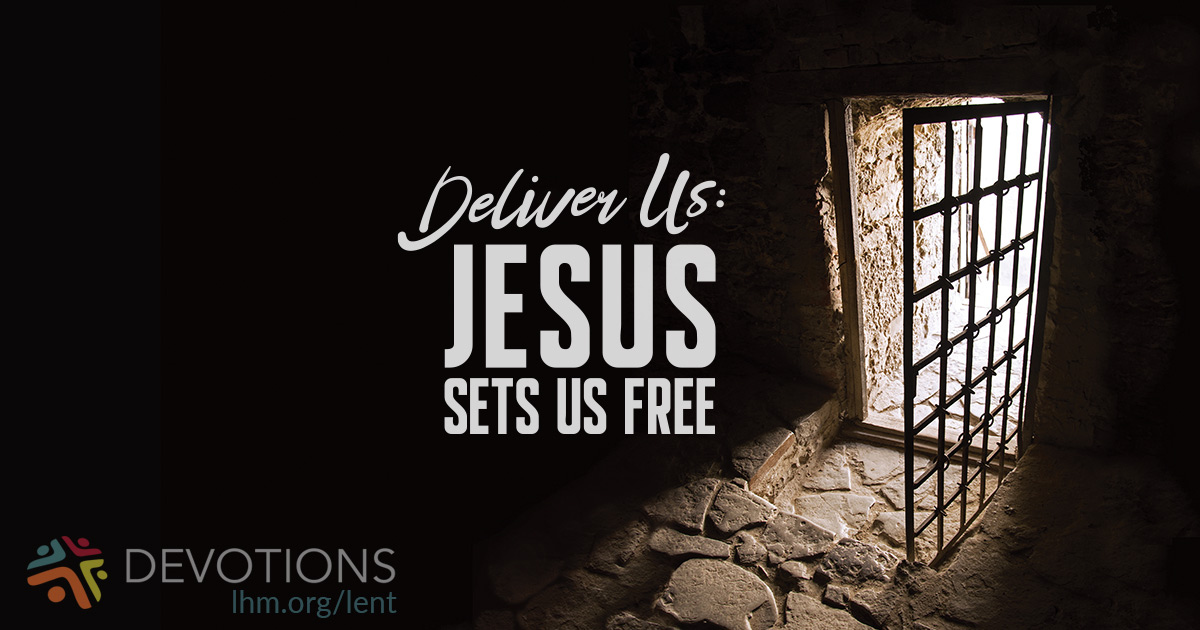 Now He (Jesus) was teaching in one of the synagogues on the Sabbath. And behold, there was a woman who had had a disabling spirit for eighteen years. She was bent over and could not fully straighten herself. When Jesus saw her, He called her over and said to her, "Woman, you are freed from your disability." And He laid His hands on her, and immediately she was made straight, and she glorified God. (Luke 13:10-13)
Imagine the scene: Jesus is teaching in a synagogue when He suddenly notices a woman who is bent over and can't straighten up. Something is seriously wrong, and she is doubtless in a lot of pain as well. He stops in mid-sermon, calls her over, and heals her immediately. She is set free from her trouble.

I love this story, because Jesus doesn't care that He's just interrupted His own sermon and the whole worship setting. He sees someone in need, and His reaction is to help. Right away. No waiting. She matters to Him.

That was not the attitude of the synagogue ruler, who got all upset over the fact that Jesus healed on the Sabbath. All he could see was a broken rule. He didn't see the broken person—now made straight, healthy, and strong, because Jesus cared enough to help her.

This is Jesus' attitude toward you and toward me. He sees someone broken, in trouble, enslaved—and His first thought is to heal them, help them, set them free. Is it the Sabbath day? Why, then, all the better: as He says, "And ought not this woman, a daughter of Abraham whom Satan bound for eighteen years, be loosed from this bond on the Sabbath day?"

Jesus shows God's heart to us—a heart that is always seeking to free us from our griefs and burdens. Our pain matters to Him. We matter to Him. He doesn't mind if He catches flak for helping us. He doesn't mind if He suffers personal humiliation, grief, sorrow, pain, and shame either—so long as He can rescue us, can set us free into the glorious life of the children of God. He will go to the cross to make it happen. He will even rise from the dead to make us His, safe and free.

THE PRAYER: Lord and Savior, thank You for caring so much about us and our pain. Amen.

Reflection Questions:

* Have you ever helped someone who was sick or injured?

* Did you ever break a rule or expectation to help someone?

* Tell a story about a time when someone did something that proved to you that you mattered to that person.

Lenten Devotions were written by Dr. Kari Vo.

Today's Bible Readings: Numbers 7-8 Mark 13:21-37
To Download Devotion MP3 to your computer, right click here and select "Save Link As" or "Save Target As" or "Download Linked File As"