"Giving Peace"
---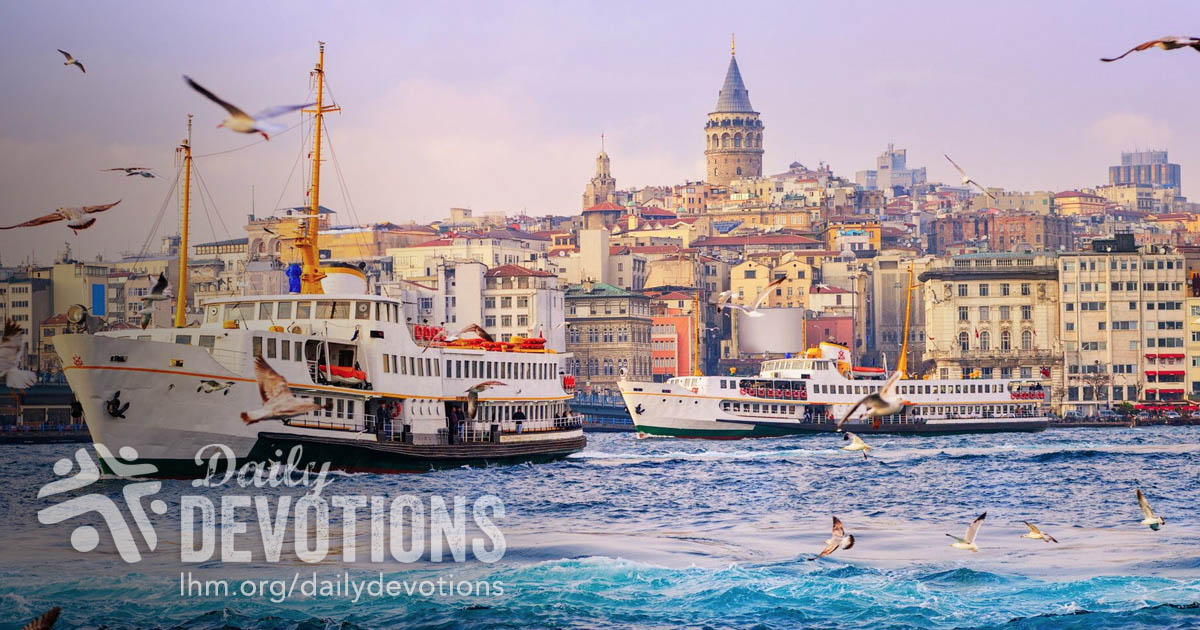 John 14:27 - (Jesus said) "Peace I leave with you; My peace I give to you. Not as the world gives, do I give to you. Let not your hearts be troubled, neither let them be afraid."
Peace! We want peace between nations, in our communities, among families, within ourselves. But in thinking of peace only as the absence of war, civil unrest, quarreling, and personal conflict, we can easily overlook a most important quality of true peace: its givingness.

Jesus said it was His peace He gives to us. It's a peace not of this world; it's a peace this world can never give. Take note of the verb He uses: "to give." Peace is a gift that can be passed from one to another. If parents stay calm in an emergency, their children will, too. When the teacher enters the classroom smiling, the students relax. If your manager handles a difficult situation calmly, the office remains at peace.

Peace gives peace!

The peace Christ gives also has this quality of givingness. As Christ gives His peace, it doesn't just sit there in the lives of believers. Rather, as we receive and experience God's peace, we share it—passing it along in word and action. It informs our actions, as it were. Knowing we have peace with God through Jesus' work on the cross, our lives reflect this. This then is witnessed by others who benefit from God's peace at work in our lives. Because Christ has given me His peace, I am at peace with myself and with others, because I know He is with me.

God demonstrated His peace with us when He sent Jesus into the flesh to be our Savior. He is our Peacemaker, our Intercessor before God. When the world weighs in heavy around us and peace seems far away, Jesus is here, and He is here for us. "I have said these things to you, that in Me you may have peace. In the world you will have tribulation. But take heart; I have overcome the world" (John 16:33).

With the peace of God at work in our lives, we can share it with others. When tempers flare, when situations are out of our control, when a disturbed world seems to be closing in, we can know the peace of God. And since it's from God, it goes beyond the fears the world can cause, as it both calms and protects us. "And the peace of God, which surpasses all understanding, will guard your hearts and your minds in Christ Jesus" (Philippians 4:7).

Just how present and active is God's peace in your life? His peace for you is the same peace He wants others to know. It should compel us forward, as we declare through our lives in word and deed the wonderful message of God's love and transforming peace—a peace only He can give.

THE PRAYER: Heavenly Father, Giver of all true and lasting peace, grant us the gift of the Holy Spirit so our lives may reflect the peace we have through Your Son Jesus Christ. In His Name we pray. Amen.

This Daily Devotion was written by a contributing writer from Lutheran Hour Ministries.

Reflection Questions:

1. How do your thoughts, words, and actions give God's peace to others?

2. Jesus gives us His peace: how does knowing that play out in your day-to-day life?

3. In tense situations, do you give peace? Are you a calming agent when emotions flare up?

Today's Bible Readings: 2 Chronicles 13-14 2 Corinthians 4
To Download Devotion MP3 to your computer, right click here and select "Save Link As" or "Save Target As" or "Download Linked File As"