"No Lasting City"
---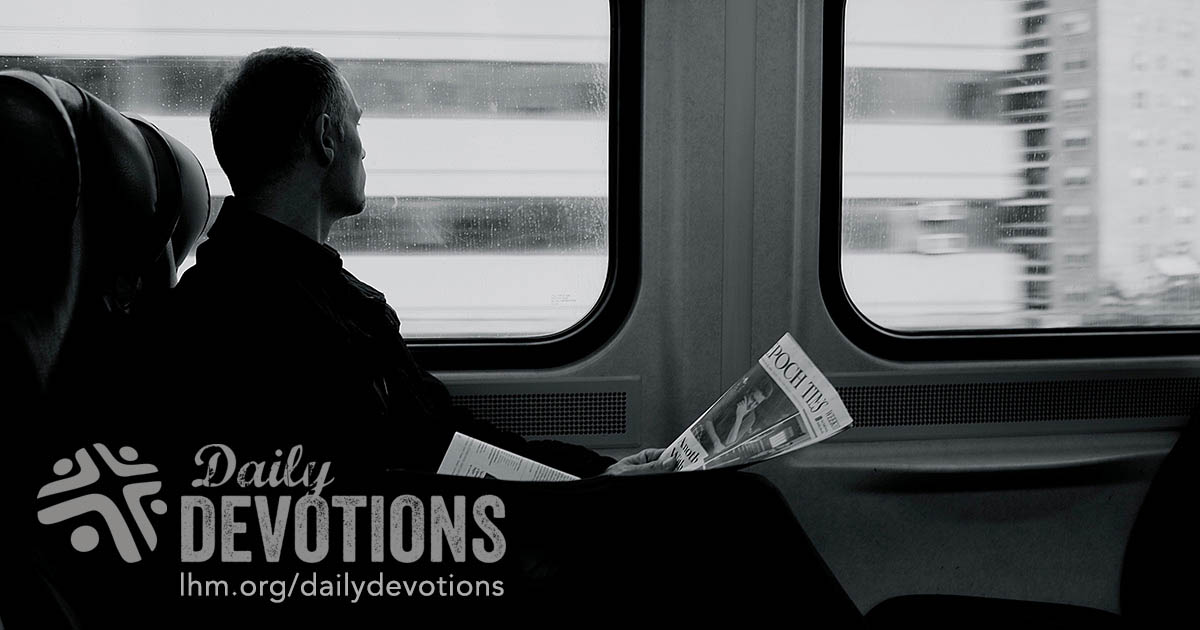 Hebrews 13:12-14 - So Jesus also suffered outside the gate in order to sanctify the people through His own blood. Therefore let us go to Him outside the camp and bear the reproach He endured. For here we have no lasting city, but we seek the city that is to come.
"Here we have no lasting city." Oh, how true that is! For this is a time of grief and loss for so many of us. The things we have trusted in—the things we have loved and served and placed our hopes in, sometimes for all our lives—seem to be falling apart. We are afraid. We grieve.

For some of us, it is worry over our country—the land, the people, the institutions we love. We see evil things happening that we never could have imagined, and we feel powerless to stop them. Neighbor rises up against neighbor, and we find ourselves in conflict with the very people we love. The foundations of the earth seem to be shaken. And as we pray, we are reminded that no nation endures forever.

For some of us, our worries are closer to home—at church or work. We may be living through a time of church conflict—or the simple years-long loss of membership. No congregation endures forever. Or at work we may face job loss or transfer or even the expected but still difficult transition to retirement. No job lasts forever.

Hardest of all are the changes in our families. We lose people we love to death, divorce, or estrangement. Others move away. Children grow up and leave the nest—a good thing, but still hard. Even our families don't last forever.

In the midst of all this, what should we do? What can we hold on to? God tells us: "Jesus Christ is the same yesterday and today and forever" (Hebrews 13:8). Or as He says in another place, "Even to your old age I am He, and to gray hairs I will carry you. I have made, and I will bear; I will carry and will save" (Isaiah 46:4).

Jesus is the One we can cling to with all our might. He will not change. He has not changed, ever since we were children, ever since the first day He called us to Himself in faith. He is still the same Savior who laid down His life for us on the cross—the same Lord who took up His life again when He rose from the dead on the third day afterward. None of our losses catches Him by surprise. He will carry us through all of them.

Have you been foolish enough to put your hopes in something mortal: in politics or work or family or denominational structures? If so, welcome to the human race. You are like all the rest of us. But now it is time to take those hopes and put them where they have belonged all along—in the Lord of the only city that endures, in Jesus Christ. Absolutely, He will forgive us. And He will never let us down.

THE PRAYER: Lord of the everlasting city of God, help me to trust You with all my heart, and to look to You for everything I need. Amen.

This Daily Devotion was written by Dr. Kari Vo.

Reflection Questions:

1. What human things feel like they've "always been there" to you?

2. What human things feel like they are falling apart to you right now?

3. How do you find comfort and help in Jesus when you feel that way?

Today's Bible Readings: 2 Chronicles 7-9 2 Corinthians 2
To Download Devotion MP3 to your computer, right click here and select "Save Link As" or "Save Target As" or "Download Linked File As"