"Fire and Division"
---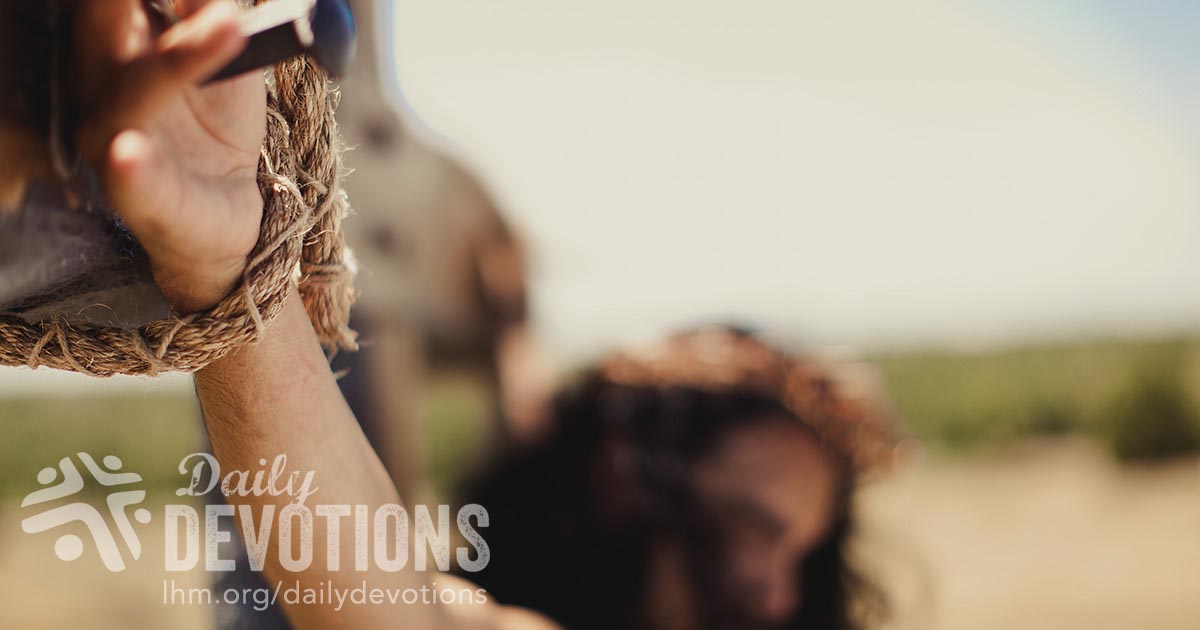 Luke 12:49-53 - (Jesus said) "I came to cast fire on the earth, and would that it were already kindled! I have a baptism to be baptized with, and how great is My distress until it is accomplished! Do you think that I have come to give peace on earth? No, I tell you, but rather division. For from now on in one house there will be five divided, three against two and two against three. They will be divided, father against son and son against father, mother against daughter and daughter against mother, mother-in-law against her daughter-in-law and daughter-in-law against mother-in-law."
Some years ago, I had emergency surgery to save my own life and that of my unborn son. During the surgery they used cautery. That's what they call it when they use electricity to burn part of the body to stop bleeding or cut tissue. It sounds horrifying—who would willingly choose to be burned? And yet it was worth it. I would have done anything to save my baby's life. My son and I both lived, and James was born alive and healthy several months later.

In this passage, Jesus' words are also uncomfortable, maybe even horrifying. Jesus is looking ahead into the future, and what He's describing to His disciples doesn't sound very good. "I came to cast fire on the earth"—and He wishes it was done already. "I have a baptism to be baptized with"—that's a clear reference to His death. And then the warning about bringing not peace, but division. What could possibly be worth the pain He sees in the future?

In Jesus' eyes, one thing is worth all the pain. That one thing is you. You are worth the painful baptism of death He knows He will undergo in the near future. You are worth the cross to Him.

You are also worth the cleansing fire of the Gospel as it spreads across the earth, jumping from city to city, from nation to nation. That fire will destroy darkness and evil wherever it goes, and it will cause a great deal of pain. But it will leave a clean area behind it that is disinfected of evil, where new life can spring up and grow.

You are worth division to Jesus. He is our Prince of Peace, yes—but He knows perfectly well that many people will refuse to receive Him. Families will be divided over Him. Parents and children will choose opposite sides. Marriages will break up, and some families will throw a new Christian out of the house. There will be pain.

You are worth all this to Jesus. This is how much He loves you—that He chose to risk all of this, and put Himself and us through it, so that you could be rescued and forgiven and made alive forevermore. Jesus has no regrets.

Do you?

THE PRAYER: Dear Lord, hold me close to You when I suffer, because You know what it is like. Keep my eyes on You, so that I remember how much You love me. Amen.

This Daily Devotion was written by Dr. Kari Vo.

Reflection Questions:

1. In coming to earth Jesus showed His love for us, but that love can also divide us. How so?

2. What is it about Jesus that gets people all riled up?

3. If people are cold to your outreach efforts, is your first impulse to "shake off the dust from your feet when you leave" them (see Matthew 10:14), or to try a different approach?

Today's Bible Readings: 1 Chronicles 13-15 1 Corinthians 9
To Download Devotion MP3 to your computer, right click here and select "Save Link As" or "Save Target As" or "Download Linked File As"