"No Secret"
---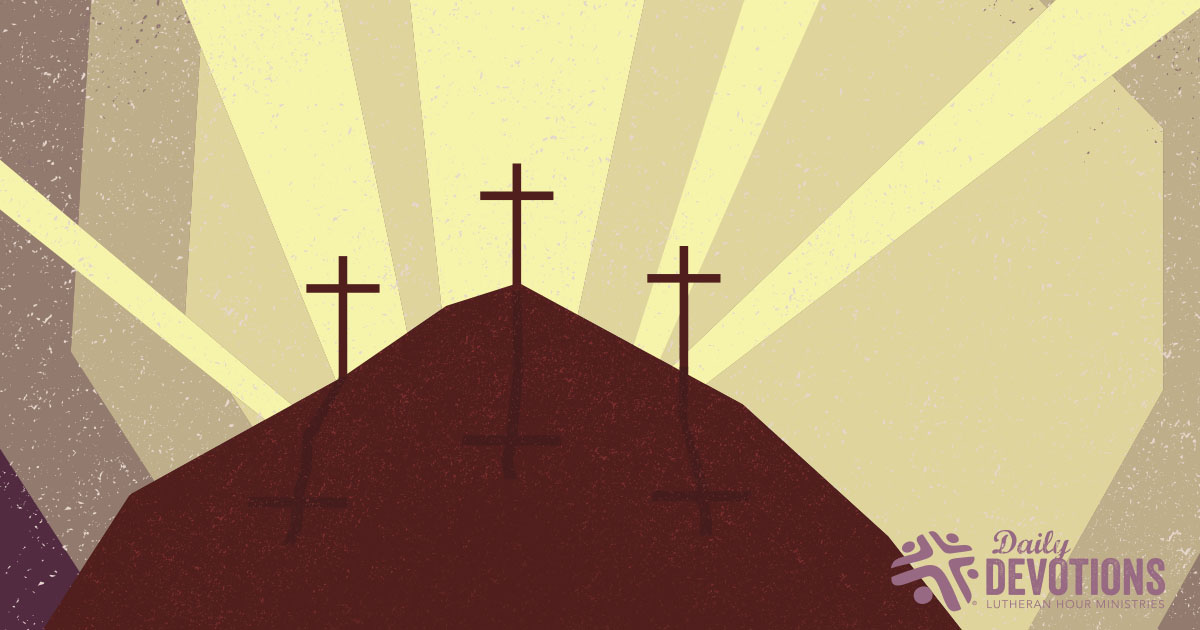 Psalm 33:16-18 - The king is not saved by his great army; a warrior is not delivered by his great strength. The war horse is a false hope for salvation, and by its great might it cannot rescue. Behold, the eye of the LORD is on those who fear Him, on those who hope in His steadfast love.
A nation at war likes to have a secret weapon, some powerful and destructive force against which the enemy has no defense. It might be a new missile or aircraft kept in reserve, but when finally deployed, may force the enemy to surrender. In ancient times, a well-trained warhorse was such a weapon. It was an overwhelming force when used against foot soldiers who had neither the speed nor the armor to defend themselves against mounted warriors. Still, the psalmist warns, "The warhorse is a false hope for salvation, and by its great might it cannot rescue."

In the face of Satan's accusations and the threat of death, we may attempt to employ our own armor, our own false hope. We may try to excuse ourselves from sin and shame, blame others, or try to work harder in some way to win God's favor. Whatever we try, our own efforts to earn salvation are hopelessly ineffective. The warhorse is a false hope for salvation, and so are our own good works. Our only hope in this life and death battle is our Lord, whose eye is on "those who fear Him, on those who hope in His steadfast love." He alone can save us.

Only God can deliver us from sin, death, and Satan because, at the right time, He employed a secret weapon of His own. It was the ultimate in power and overwhelming force, delivered in the most astonishing and unexpected way—as a tiny infant wrapped in swaddling cloths and laid in a manger. To deliver us from our enemies, God sent us His own Son, Jesus our Savior. The Child of Bethlehem grew to adulthood, living among us as one of us. When His hour came, Jesus defeated our enemies, not with a show of military might, but as a weak and helpless victim nailed to a cross. As the writer to the Hebrews says, Jesus took on flesh and blood "that through death He might destroy the one who has the power of death, that is, the devil, and deliver all those who through fear of death were subject to lifelong slavery" (Hebrews 2:14b-15).

In Jesus, all the majesty of God was hidden in human flesh and, on the third day after His death, in conquering might, Jesus rose from the dead. Satan fell in defeat; sin and death were overcome. Jesus' victory is our victory. Jesus has delivered us from sin, death, and the devil. He is, as the psalmist writes, "our help and our shield" (Psalm 33:20b). And, what is more, it is no secret. Christ is risen! He is risen indeed! Alleluia!

THE PRAYER: Lord Jesus, we rejoice in the victory You have won for us. In life and death be our help and our shield. In Your Name. Amen.

This Daily Devotion was written by Dr. Carol Geisler.

Reflection Questions:

1. Have you ever trusted in a "sure bet" only to see it fall through? Care to share?

2. Do you think it was a significant temptation for ancient Israel to want to trust in its own power like the many foreign nations around it?

3. What are the things in your life that get in the way of more fully trusting God?

Today's Bible Readings: Psalms 127-129 Acts 18
To Download Devotion MP3 to your computer, right click here and select "Save Link As" or "Save Target As" or "Download Linked File As"