"Receiving Jesus' Gifts"
---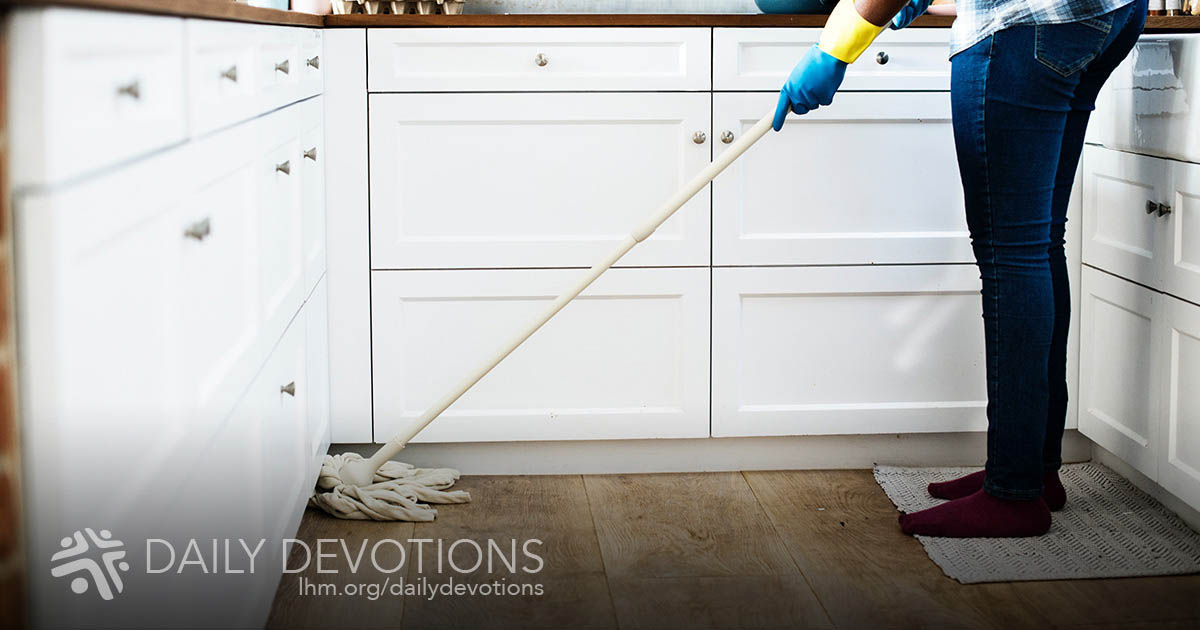 Luke 10:38-42 - Now as they went on their way, Jesus entered a village. And a woman named Martha welcomed Him into her house. And she had a sister called Mary, who sat at the Lord's feet and listened to His teaching. But Martha was distracted with much serving. And she went up to Him and said, "Lord, do You not care that my sister has left me to serve alone? Tell her then to help me." But the Lord answered her, "Martha, Martha, you are anxious and troubled about many things, but one thing is necessary. Mary has chosen the good portion, which will not be taken away from her."
When I was growing up, we had Thanksgiving every year at my grandmother's house. She would make a dozen pies, Southern green beans, mashed potatoes, stuffing, turkey, ham, hors d'oeuvres—the list went on and on. Nobody else was allowed to cook. The meal was her pride and joy.

But as she got into her 80s, my family got more and more concerned about the toll the cooking was taking on her. She wound up more exhausted every year. So my mother and I hatched a cunning plan. I would fly home for the holiday and spend the night before the holiday with my grandmother. With luck, I would be able to take over most of the heaviest chores that next morning under her direction.

It should have worked. But at six o'clock Thanksgiving morning, I woke to hear a muffled noise in the kitchen. Grandma was already up cooking (a row of finished pies and side dishes made it clear she'd been at it for hours). She wasn't going to let me get the better of her!

My family still laughs about this story. But her exhaustion was a very real concern for us. I suspect you have someone in your family like this, too—someone whose impulse to be hospitable, to serve, to make things run smoothly, sometimes gets the better of him or her. It might even be you. I know sometimes it's me.

It's so easy to lose track of the reason why we're working ourselves into exhaustion. Martha surely wanted to honor Jesus with her gifts. No doubt she had the best linens out, the finest plates, the freshest food. But in the midst of the chaos, she lost sight of her honored Guest! She lost sight of what He wanted to give to her: His peace, His teaching, His own company.

Jesus' gifts come first. We receive His gifts through Communion, through Bible reading, through worship, through preaching, through Baptism, through prayer. We receive them through the care of other Christians. And it's a wonderful thing when we can sit down for a minute to receive those gifts with our whole heart and attention—without checking our phones or our mental checklists because we're afraid of what's going undone. Truly, that is a gift from the Lord.

Jesus invites us to rest and listen to Him. He says to us, "Come to Me, all who labor and are heavy laden, and I will give you rest. Take My yoke upon you, and learn from Me, for I am gentle and lowly in heart, and you will find rest for your souls. For My yoke is easy, and My burden is light" (Matthew 11:28-30). Let's receive His gift of rest.

THE PRAYER: Dear Lord, please help me rest in You and receive the good gifts You want to give to me. Amen.

This Daily Devotion was written by Dr. Kari Vo.

Reflection Questions:

1. Do you ever feel preoccupied by things of minimal importance? How do you put things back into perspective?

2. Do you think Martha was more interested in serving Jesus or coaching Mary on the particulars of domestic etiquette?

3. How can we guard against majoring in the minors in our lives?

Today's Bible Readings: 2 Kings 19-21 Galatians 5
To Download Devotion MP3 to your computer, right click here and select "Save Link As" or "Save Target As" or "Download Linked File As"