"Remembering a Reputation"
---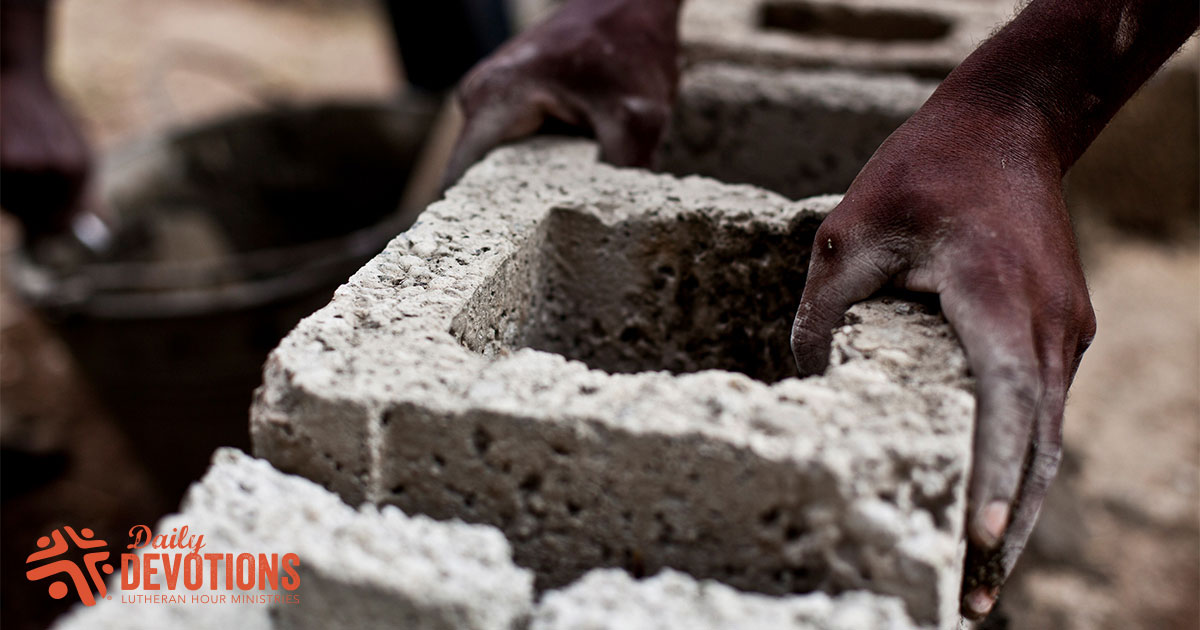 Psalm 143:10-11 - Teach me to do Your will, for You are my God! Let Your good Spirit lead me on level ground! For Your Name's sake, O LORD, preserve my life! In Your righteousness bring my soul out of trouble!
"The enemy ... has crushed my life to the ground," cries the psalmist. Perhaps you have, at times, felt the same. The psalmist sits in darkness with a fainting spirit and a heart appalled (see Psalm 143:3-4). It is not a good place to be. Yet often enough we find ourselves in that very place, crushed by the unavoidable circumstances of life, suffering from grief and loss, or from our own shame and guilt. Where do we go? Where do we turn?

The psalmist has the answer: "I will remember the days of old." He is not evoking fond memories about "the good old days," some of which may actually have been good, others, not so much. The psalmist is not remembering what he did in the past, but what God did in those days of old. He very likely remembers the work of God's hands in the beauty of creation and His mighty works as He set Israel free from slavery and claimed them as His chosen, holy people. The psalmist surely remembers the work of God as He settled His people in the Promised Land.

When we are crushed, with fainting spirits and hearts appalled, we are led by the Spirit through God's Word to join the psalmist and remember the days of old. We remember the days when God Himself came among us in human flesh, born in Bethlehem. Jesus our Lord walked on earth, taking up His path to the cross. He died and rose up from death to save us, to set us free from slavery to sin, death, and the devil. We remember the mighty work of God yet to come, when He will settle us in our eternal promised land.

Until then, we pray that God would lead us according to His will and teach us through His holy Word. We pray that in our often weak and stumbling ways the Spirit would lead us on level ground and deliver us from evil.

We remember, too, that there is a reputation at stake here. It is not our reputation, but the Name of our God. For the sake of His holy Name, according to His righteous judgment, He will once again do what He did in days of old, that He will forgive and save us. We trust Him, for He always remembers—and keeps—His promises.

THE PRAYER: Almighty God, we remember Your mighty works in days of old. Teach us to do Your will and let Your good Spirit lead us. Amen.

This Daily Devotion was written by Dr. Carol Geisler.

Reflection Questions:

1. Have you ever done something that hurt someone else's reputation?

2. How can remembering what God has done for us calm and steady our lives?

3. How is Jesus' good Name esteemed and lifted up in your life?

Today's Bible Readings: Psalms 61-62, 65 John 13:21-38
To Download Devotion MP3 to your computer, right click here and select "Save Link As" or "Save Target As" or "Download Linked File As"