"Humbled and Exalted"
---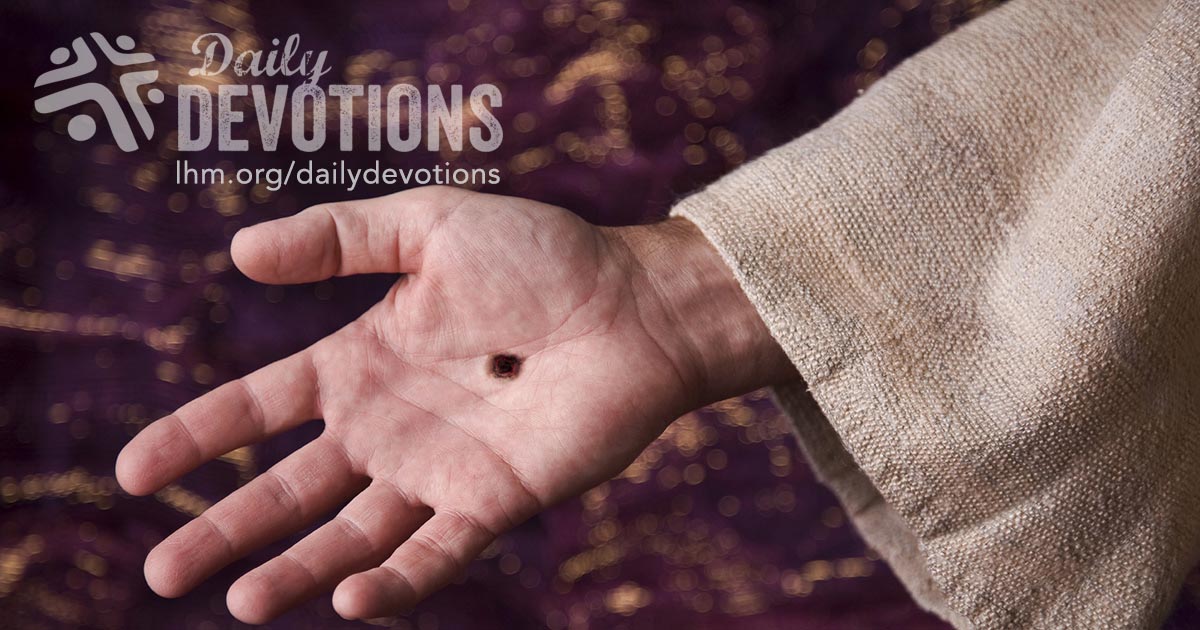 Psalm 148:11-13 - Kings of the earth and all peoples, princes and all rulers of the earth! Young men and maidens together, old men and children! Let them praise the Name of the LORD, for His Name alone is exalted; His majesty is above earth and heaven.
In His parable of the lost coin, the Lord Jesus tells us that "there is joy before the angels of God over one sinner who repents" (Luke 15:10b). In the Christmas story in Luke's Gospel, we hear the rejoicing of "a multitude of the heavenly host" when Christ Jesus was born (see Luke 2:13-14). The Lord of glory, whom highest heaven cannot contain (see 1 Kings 8:27), humbled Himself to be born of a virgin, to live and grow and learn as a Man. Jesus knew hunger and thirst, the joy of friendship, and the sorrow of loss. For the sake of our salvation, He allowed Himself to be subjected to a shameful death.

But then, on the third day after His death, Jesus rose from the dead, triumphant over sin, death, and Satan. All authority in heaven and on earth was given to the crucified and risen Lord. He ascended to reign at the Father's right hand. How the angels must have rejoiced on that day! The book of Revelation lets us listen in on heaven's angelic chorus: "Worthy is the Lamb who was slain to receive power and wealth and wisdom and might and honor and glory and blessing!" (Revelation 5:12b)

The praise for our glorified and exalted Lord never ends, in heaven and on earth. The psalmist calls on all creation to join in the praise. Not only the angels, but the sun, moon and stars, mountains and hills, livestock and birds, and even fire and storm are invited —commanded!—to join in praise for the Lord. This world's rulers, even though they may feel deserving of praise themselves, are summoned to glorify the Lord. Men and women, young and old join in; no one is exempt from the chorus. In public worship with brothers and sisters in Christ or in private devotion and prayer, we add our voices, stepping for a time into the river of praise that echoes throughout creation and endlessly ascends before the throne of God.

The Lord Jesus humbled Himself to save us and was raised to exalted glory. We too are told, "Humble yourselves, therefore, under the mighty hand of God so that at the proper time He may exalt you" (1 Peter 5:6). On a day yet to come, exalted in His presence forever, we will join in the joy of the angels and forever praise the Lamb who was slain for us.

THE PRAYER: Mighty risen and ascended Lord, hear and accept our grateful praise. Lead us in the power of the Holy Spirit to humble ourselves beneath Your loving hand until we are exalted forever in Your presence. Amen.

This Daily Devotion was written by Dr. Carol Geisler.

Today's Bible Readings: Psalms 32 Psalms 51 John 3:16-36
To Download Devotion MP3 to your computer, right click here and select "Save Link As" or "Save Target As" or "Download Linked File As"