"Jesus Alone"
---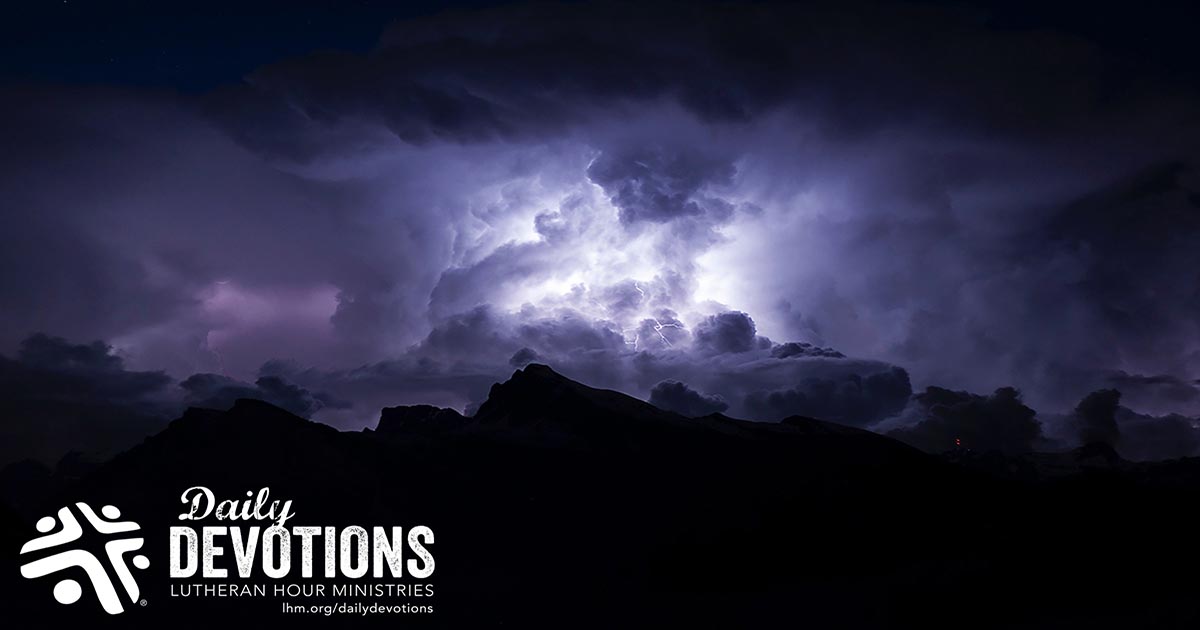 Luke 9:30-31a, 35-36a - And behold, two men were talking with Him, Moses and Elijah, who appeared in glory ... And a voice came out of the cloud, saying, "This is My Son, My Chosen One; listen to Him!" And when the voice had spoken, Jesus was found alone.
Did you have heroes when you were a child? I'm talking about people you looked up to—people whose posters you had on the wall, whom you dressed up as on Halloween. The closest I got to this was with the original Star Trek characters, especially Captain Kirk and Mr. Spock. I watched the show, read fan fiction about them, and worked hard on perfecting my Vulcan hand greeting. And I was delighted when "Mr. Scott" came to visit our bookstore to sign autographs!

It was a little like that for Peter and James and John, the day they went up on the mountain and saw Jesus in all His glory. With Him were two Old Testament heroes, Moses and Elijah. Jesus' disciples had known about those heroes all their lives. Moses was the lawgiver, the great leader who followed God's Word and brought out the Israelites from slavery to a new, free land. Elijah was the prophet of the Lord, who called Israel back from their faithless idolatry through an unforgettable face-off with the worshippers of Baal. How awed Jesus' disciples must have been to see these men face to face!

But Moses and Elijah weren't paying attention to the starstruck three. They were far too busy talking with Jesus Himself, speaking about His death, which was about to happen in Jerusalem. And when their conversation was finished, they were about to go away, when Peter struck in. "I know!" he said. "Let's make some tents for all three of you. Then you can stay here with us. No need to go away!"

But that wasn't God's plan at all. A cloud covered the mountain, and the disciples were scared as they entered it. And then a voice came: "This is My Son, My Chosen One; listen to Him!" And when the cloud had passed, there was Jesus alone. The lesser stars were gone. The Son remained.

I don't think we're that different from Peter, James, and John. We too live in a world where various people compete for our attention—politicians, actors and musicians, internet "influencers," and even people who seem to be famous for nothing more than being famous. It is easy to get caught up in watching them, in paying attention to them, in listening to what they say.

But God says to us, "No. Jesus is My Son. Listen to Him." There is no other like Him; there is no one besides Him. He is the Savior who laid down His life to make us God's children. He is the Son of God who rose from the dead victorious—who will also raise us from the dead on the great day when He returns.

So, let us listen to Him.

THE PRAYER: Dear Father, keep my eyes on Your Son Jesus, my Savior. Amen.

This Daily Devotion was written by Dr. Kari Vo.

Today's Bible Readings: Leviticus 11-12 Mark 7:1-13
To Download Devotion MP3 to your computer, right click here and select "Save Link As" or "Save Target As" or "Download Linked File As"