"Fixing Problems"
---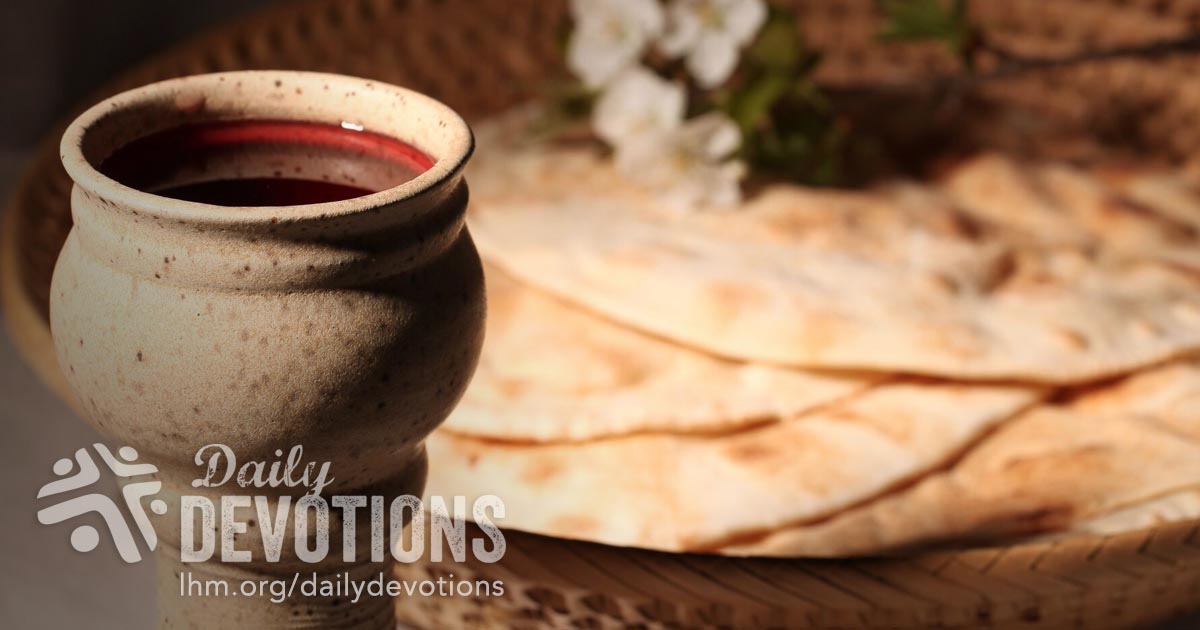 John 2:1-5 - On the third day there was a wedding at Cana in Galilee, and the mother of Jesus was there. Jesus also was invited to the wedding with His disciples. When the wine ran out, the mother of Jesus said to Him, "They have no wine." And Jesus said to her, "Woman, what does this have to do with Me? My hour has not yet come." His mother said to the servants, "Do whatever He tells you."
I love the story of Jesus at the wedding in Cana. Mary mentions the wine problem to Jesus—why, exactly? Up to this point He has done no miracles (see John 2:11), so she's probably not expecting one. Did Jesus have a reputation for fixing difficult problems? She clearly has a lot of faith in Him.

Jesus reacts to His mother's hint with bemusement: "What does this have to do with Me? My hour has not yet come."

That last sentence is a little cryptic, but it certainly carries a sense of "No." I'm sure Mary heard it, too. Nevertheless, she knows her Son well. So instead of arguing or instead of giving up, she merely turns to the servants and says, "Do whatever He tells you." And off she goes, leaving the problem in Jesus' hands.

That was a wise choice! Because just as Mary foresaw, Jesus gets to work on the problem—if not exactly the way that she imagined it. He does His first miracle. And He doesn't do it on His own, for example, by causing the wineskins to magically refill themselves. No, Jesus has a better idea.

He makes the servants a part of His miracle. "Fill the jars with water," He says, and they do so, up to the brim. They don't know why, of course. He said to do it, and that's good enough for them. Then He tells them to dip some out and take it to the master of the feast to drink. Now that must have been a bit scarier. What is the emcee going to do when he's faced with a wineglass full of washing water?

But they do it, and everything turns out fine, in fact, better than fine. The water was the best wine. The servants breathe a sigh of relief, Mary no doubt smiled, and the wedding feast was saved.

It's a pretty good paradigm for what we ought to do when we run into problems in our own lives, isn't it? Like Mary, we take our needs to Jesus—even the odd ones, even the ones that don't appear to have any spiritual dimension to them at all. We may have no idea how to fix the problem; we don't even know what to pray for. It doesn't matter. We can leave it in Jesus' hands, knowing that He will do whatever is best. He always has before!

But there's more: because very often Jesus involves us in the solution to those messes, just as He involved the servants at Cana. "Do such-and-such," He says to us, and we go off to do it—whether that means lending someone money, making phone calls on their behalf, listening for hours to a troubled person, or any other loving action. We obey Him. We trust Him to work things out. After all, the One who died and rose again to save us will certainly care about the smaller problems in our lives!

THE PRAYER: Lord, when there is trouble in my life, please help me. Amen.

This Daily Devotion was written by Dr. Kari Vo.

Today's Bible Readings: Job 22-24 Matthew 12:1-23
To Download Devotion MP3 to your computer, right click here and select "Save Link As" or "Save Target As" or "Download Linked File As"