"A PLACE FOR JESUS"
---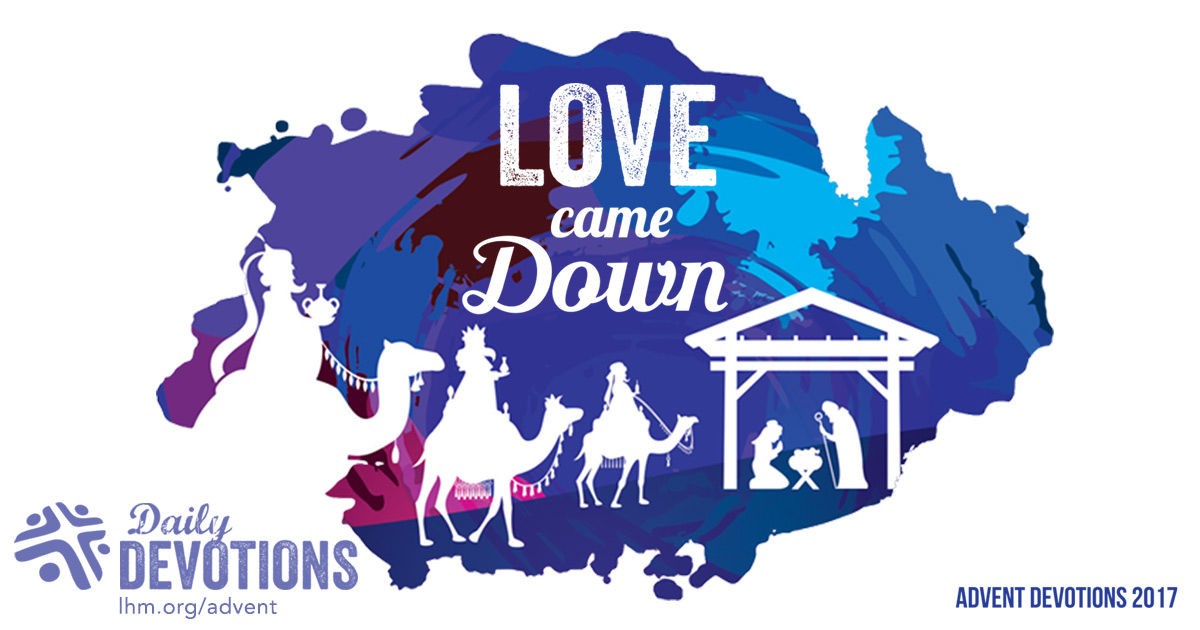 TEXT: And she gave birth to her firstborn Son and wrapped Him in swaddling cloths and laid Him in a manger, because there was no place for them in the inn. (Luke 2:7)

New parents spend pretty much every waking moment thinking about the place where the baby is. Is he safe? Who's holding him right now? Could he roll off that bed if I look away for a moment? Is the temperature too hot in this room? And who hasn't had the nightmare about accidentally leaving a baby at the grocery store!

We want babies to be in a safe place-all babies, our own or someone else's. But Jesus had none of that. He didn't even have a room in the inn with the other travelers (who no doubt would have been disturbed by His wails).

What He did have was an attentive mother who loved Him. She put Him in the manger to sleep-safely off the ground where He might take a chill or an animal might step on Him. No doubt she and Joseph spent the night as close as possible to that manger, guarding it with their bodies. That was Jesus' safe place.

When Jesus grew to manhood, He returned the favor-not just for Mary and Joseph, but for the entire human race. The night before His death, Jesus said to those who followed Him, "Let not your hearts be troubled. Believe in God; believe also in Me. In My Father's house are many rooms. If it were not so, would I have told you that I go to prepare a place for you? And if I go and prepare a place for you, I will come again and will take you to Myself, that where I am you may be also" (John 14:1-3).

Jesus is our safe place. He is the One who laid down His life for us and took it up again, that He might be our Savior and our Refuge forever. He will never let go of us or forsake us, and He promises that everyone who believes in Him will be with Him forever.That being the case, isn't this a great time to make room for Jesus in your own heart?

THE PRAYER: Dear Lord, stay with me and never leave me. Keep me always with You, now and in eternity. Amen.


Today's Bible Readings: Nehemiah 1-3 Revelation 16
To Download Devotion MP3 to your computer, right click here and select "Save Link As" or "Save Target As" or "Download Linked File As"