"His Cross, Our Glory"
---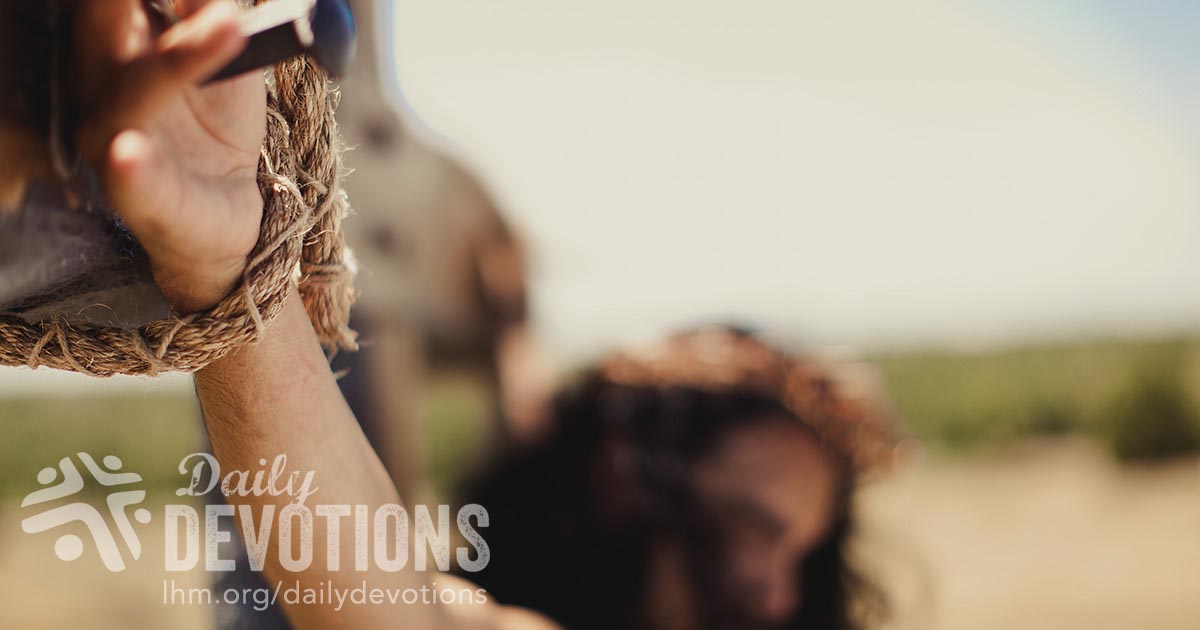 Galatians 6:14 - But far be it from me to boast except in the cross of our Lord Jesus Christ, by which the world has been crucified to me, and I to the world.
On May 12, 1993, at a Paris auction house, two slivers of olive wood were put up for sale.

A certificate of authenticity, which had been signed way back in 1855, verified those two slivers of wood had come from the true cross of Christ. That's right; the certificate promised that the wood had been taken from the very cross on which Jesus had died.

Would you like to know what happened? I'll tell you.

People bid. It was a feeding frenzy of bids. The first offer was $1,800. In the next minute and a half -- the time before the gavel struck and the auctioneer said "sold!" -- the offering price skyrocketed to over $18,000 dollars ($18,587).

Two-thousand years ago, the apostle John, an eyewitness of the Savior's crucifixion, talked about what he had seen. In the 19th chapter of his narrative of Jesus' life, death, and resurrection, John wrote, "they crucified Him."

Three sad, sorrowful words: "they crucified Him." With those words John tells how, on a small, skull-shaped hill found outside the city walls of Jerusalem, a Roman death squad nailed the world's Redeemer to a cross. "They crucified Him." Those are God's words which tell of our Savior's undeserved sacrifice, which speak of our one-and-only hope for forgiveness and eternal life.

"They crucified Him."

Have you ever given any thought about how you would like to die?

I can almost hear the Daily Devotioners saying, "Klaus, if you're going to keep talking about that, I'm going to stop reading now. I don't want to talk about dying. I don't want to talk about it when it comes to other people, and I certainly don't want to talk about my own demise. I don't want to talk about it today or tomorrow or ever. When death comes, it comes. But until it comes, I'm just going to keep on living the best way I can."

Now if that's the way you feel, I understand. Death isn't a topic that most of us want to think about or dwell upon. Death, when it comes by crucifixion, is even worse.

You can relax. This devotion isn't talking about your demise; it is centered on the crucifixion death of your Savior, Jesus Christ.

The Roman statesman Cicero called crucifixion a "most cruel and disgusting penalty" (Verrem 2:5.165). The Roman judge, Julius Paulus, listed many ways a criminal might be put to death: there was death by burning; death by beheading; death by being thrown to wild beasts. But at the top of Paulus' list of terrible ways to die was crucifixion.

Over the centuries, inventive humankind may have developed more painful ways to die, but none more demoralizing to body, mind, and soul than crucifixion. In agreement, the Bible says: "Cursed is every man who hangs upon the tree" (Galatians 3:13b).

Still, crucifixion is the death Jesus embraced, so all who believe in Him might be forgiven and saved.

THE HYMN: "On a hill far away stood an old rugged cross, The emblem of suff'ring and shame; And I love that old cross where the Dearest and Best, For a world of lost sinners was slain."

"Oh, that old rugged cross, so despised by the world, Has a wondrous attraction for me; For the dear Lamb of God left His glory above, To bear it to dark Calvary."

"In that old rugged cross, stained with blood so divine, A wondrous beauty I see, For 'twas on that old cross Jesus suffered and died, To pardon and sanctify me." ~ "The Old Rugged Cross," George Bennard, 1913.


In Christ I remain His servant and yours,

Today's Bible Readings: Isaiah 43-44 Romans 8:1-21
To Download Devotion MP3 to your computer, right click here and select "Save Link As" or "Save Target As" or "Download Linked File As"