"Doggy Doors "
---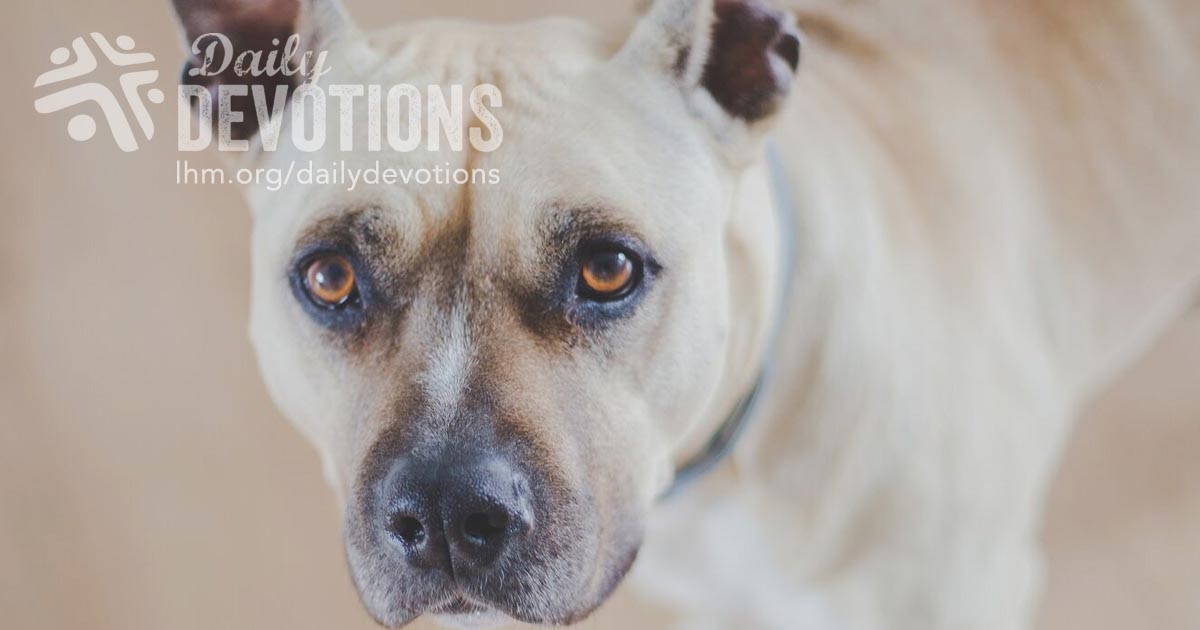 James 1:14-15 - But each person is tempted when he is lured and enticed by his own desire. Then desire when it has conceived gives birth to sin, and sin when it is fully grown brings forth death.
Ask around and the experts will tell you about the greatest fights in history. In the top 10, most would likely list the "Thrilla in Manila" between Muhammad Ali and Joe Frazier. Others would mention the 1952 battle between Rocky Marciano and Jersey Joe Walcott. That battle was won by Marciano who finished his career undefeated.

Truly, those were epic contests, but they were mere skirmishes when compared to the 2016 battle waged by "Boone the boxer." Before I go further, allow me to share that Boone the boxer is a dog owned by the Scott Gray family of Latrobe, Pennsylvania. Dog or no, right before Halloween last year, Boone got himself into a prime-time fight. And if you're wondering how this battle began, I can tell you: the Gray's house has a dog door to make Boone's comings and goings more convenient.

Unfortunately, that dog door can be used by other animals -- other animals like skunks, for example.

The Grays were not at home the night an uninvited skunk came in through the doggy door. A few hours later when the family returned, Boone and the skunk were still at it. Mr. Gray managed to corner the skunk in a bedroom and have it removed by the Pennsylvania Game Commission.

Experts were called in to tell how the Grays might restore their home to pre-fight conditions.

What the experts said was this: get rid of your clothes; toss your furniture; tear the sheet rock off its studs, and begin over. The insurance company agreed that doing those things would be the way for the Gray family to proceed. Oh, the insurance company also said something else, something like "While we feel sorry for you, and deeply regret what has happened to your home, you should know your homeowner's policy does not cover your domicile for damages done by skunks that gained entrance through a doggy door left open."

As this devotion is written, the Grays have shelled out $70,000 and they estimate they will spend another $50,000 before they are done reclaiming their home.

Now there ought to be a devotional point to this sad story -- and there is. The point is we need to watch what comes into the homes of our hearts.

James talks about the process of how a sin begins in a simple way. It all starts when a heart which ought to be owned by the Lord has been built with a doggy door. It doesn't take too long before an unchristian temptation saunters in. Left unchecked, that desire will grow and become a sin which, as James says, "brings forth death."

Now, unlike the Gray family, we do have good news for those who find their hearts have been befouled by sin. We have a Savior who can, for people of faith, remove that sin and set things straight. Scripture is clear: if we confess our sins, the Lord wall forgive us our sins. But, the Bible tells us God's people are smart if they don't leave open a doggy door for sin, in the first place.

THE PRAYER: Dear Lord, grant me the faith and the wisdom to stop sin before it starts. Keep my heart dedicated to giving thanks for the Savior who has done all to win my forgiveness and salvation. In Jesus' Name I pray. Amen.

The above devotion was inspired by a number of sources, including one written by Adalberto Toledo for the Pittsburgh Post Gazette on June 6, 2017. Those who wish to reference that article may do so at the following link, which was fully functional at the time this devotion was written. Please click here



In Christ I remain His servant and yours,

Today's Bible Readings: Ecclesiastes 10-12 Acts 10:24-48
To Download Devotion MP3 to your computer, right click here and select "Save Link As" or "Save Target As" or "Download Linked File As"