"We Shouldn't Be Surprised"
---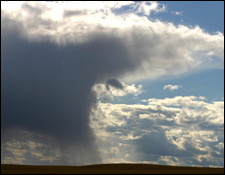 Woe to those who call evil good and good evil, who put darkness for light and light for darkness, who put bitter for sweet and sweet for bitter! Woe to those who are wise in their own eyes, and shrewd in their own sight! Isaiah 5:20-21
This sinful world has become a very silly place.

In support of that fact, I point to a recent event that took place at California State University Stanislaus. There, Chi Alpha, a Christian ministry, has lost its official university status. That means it will no longer be recognized as an official organization of the school.

And if you are wondering what deplorable crime the organization has committed, I am almost embarrassed to tell you -- almost too embarrassed. It seems Chi Alpha insists that its officers must be Christian. Understand, anybody, with any kind of faith, or even no faith at all, can join the organization. But if you want to be a leader at Chi Alpha, you need to acknowledge Jesus as your Savior.

According to the school, such a policy is unacceptable. According to the school, Chi Alpha is guilty of discrimination.

Bianca Travis, who is the president of the local Chi Alpha chapter, disagrees. She says having Christians lead a Christian organization is just plain common sense. After all, she says, "How can someone lead us if they don't share our mission?" She added, "It's impossible to genuinely lead a worship service or Bible study unless you believe what you're teaching."

Travis is right.

I don't think the school's chess club would want to be headed up by a checker's expert and the Spanish club wouldn't want a leader who demands only English be spoken at its meetings. I'm even pretty sure the Stanislaus' faculty would be perturbed if the school's Board of Regents selected a president who was illiterate or was dedicated to the concept of home-schooling. I'm sure you wouldn't want an imam preaching from your pulpit.

Such thinking directed against Christian organizations is political correctness gone amuck. It's a violation of freedom of religion, freedom of speech, and freedom of choice.

As I said, humanity's sinful nature has made this world into a very silly place. We shouldn't be surprised. In the text above the prophet Isaiah gave an indication that this day would come.

Of course, the Lord, who sent His Son into this world to save us, is not content to just give us warnings of the evil that will come upon those who believe on Jesus. The Lord also gives us encouragement on how to live in such times.

By inspiration Paul wrote:

"Finally, be strong in the Lord and in the strength of His might. Put on the whole armor of God, that you may be able to stand against the schemes of the devil. For we do not wrestle against flesh and blood, but against the rulers, against the authorities, against the cosmic powers over this present darkness, against the spiritual forces of evil in the heavenly places. Therefore take up the whole armor of God, that you may be able to withstand in the evil day .... (Ephesians 6:10-13a).

THE PRAYER: Dear Lord, we ask that the Holy Spirit strengthen those whose faith is being challenged by the forces of darkness. Grant that they, faithful to the Word, may stand strong and unmoving. This we ask in Jesus' Name. Amen.

In Christ I remain His servant and yours,

Today's Bible Readings: Joshua 22-24 Luke 12:1-31
To Download Devotion MP3 to your computer, right click here and select "Save Link As" or "Save Target As" or "Download Linked File As"