"Bad and Good News"
---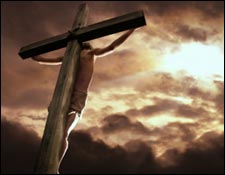 For Jews demand signs and Greeks seek wisdom, but we preach Christ crucified, a stumbling block to Jews and folly to Gentiles, but to those who are called, both Jews and Greeks, Christ the power of God and the wisdom of God. 1 Corinthians 1:22-24
Alzheimer's is a nasty disease. This year an estimated 700,000 people in the U.S. will die from it.

Having been present when a physician shared the Alzheimer's news with a patient I can understand the pain of both the person who is getting the information, as well as the person sharing it. Yes, it's true. Many doctors, who have invested their lives in the business of saving others, don't like to offer a patient or a friend such a devastating report.

Still, that talk is a job that must be done -- at least it ought to be done.

Unfortunately, at least according to the Alzheimer's Association, it is a conversation that isn't always taking place. The statistics the Association shared are these:

* 90 percent of cancer patients get their diagnosis from their physician.

* 45 percent of Alzheimer's patients get that information from their doctors.

When asked, the doctors say that it is very difficult for them to pass on a life-altering verdict in a short office visit. Similarly, when patients were asked about their diagnosis, most said they wanted to know what was coming, as soon as possible. That way they could get to work making plans, checking things off their "bucket list," and setting affairs in order.

That story makes me think many Christians find it easy to identify with those doctors.

We don't want to tell a loved one, a friend, a colleague that they are going to die. We don't think we have the right words to make palatable the truth that "the soul with unforgiven sins will surely die" (see Ezekiel 18:20).

As a result, we, like those physicians, are inclined to keep our mouths closed. That's a shame ... and it's a shame because there is a big, and incredibly important, difference between our news and that of the doctor sharing the news of Alzheimer's.

That difference is Jesus Christ.

Here's what I mean: there is no question that a soul whose sins are unforgiven will eventually stand before the eternal Judge, and He will condemn them. But it is equally true that faith in Jesus Christ, God's Son, our Savior, provides a cure.

Jesus is a 100 percent effective cure for the transgressions of every sinner.

But people will not get that cure unless they are told of their condition and God's remedy. This is why Lutheran Hour Ministries brings Christ to the nations, and why you and your church tell others the good news of the great Physician's cure.

We share it for their good.

THE PRAYER: Dear Lord, may I share with those around me the wonderful news that in Jesus there is forgiveness and salvation. This I ask in Jesus' Name. Amen.

In Christ I remain His servant and yours,

Today's Bible Readings: Joshua 4-6 Luke 9:18-36
To Download Devotion MP3 to your computer, right click here and select "Save Link As" or "Save Target As" or "Download Linked File As"