"By Grace Alone"
---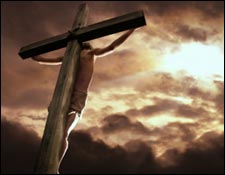 For the grace of God has appeared, bringing salvation for all people, training us to renounce ungodliness and worldly passions, and to live self-controlled, upright, and godly lives in the present age, waiting for our blessed hope, the appearing of the glory of our great God and Savior Jesus Christ, who gave Himself for us to redeem us from all lawlessness. Titus 2:11-14
The Iranian prisoner who was about to be executed is only known by the name Balal.

Seven years earlier, in a street fight, Balal had stabbed and murdered another lad who, like Balal, was 17 years old.

Balal's case was heard by the Iranian courts who found him "guilty as charged." The sentence the young man received was "death by hanging."

Now this is Iran and that means there are some unique characteristics about how a man is executed. For example, most of the time executions are a public thing. Second, there is nothing fancy about the scaffolding from which the condemned will make his leap into eternity. Third, Iran's Islamic law allows the family which has been hurt by the condemned's actions to participate in the execution.

All of this explains how a screaming, begging-for-mercy, blindfolded Balal ended up standing on a chair waiting for his victim's mother to kick that chair out from underneath him. The grieving mother approached the condemned, looked at his face, listened to his cries, summoned up her strength, and slapped Balal across the face. Then she stepped back to allow her husband in.

He came up to the frightened murderer and slowly slipped the noose off his neck.

That day there was no execution, and while there may still be a prison sentence, Balal had been spared. Immediately after, Balal's mother came up and hugged the merciful mom. Together they cried. One cried for a son who had been murdered, the other wept for a son who was spared.

Almost 2,000 years ago, Jesus Christ, God's only Son, was executed to save humanity's sons and daughters. In this, the two stories are similar.

But there are many, many differences between what happened on Calvary and what took place this month in Iran. For example, Balal was guilty of his crime, but Jesus, who had kept the Law of God perfectly, was innocent. Then there is the fact Balal would have escaped if the opportunity had presented itself. Not so with Jesus. Although He could have called for -- and received -- legions of angels to bring about His release, the Savior chose to die like a lamb without complaint (see Isaiah 53:7). Then, of course, there is the fact that Balal was granted an undeserved reprieve, while Jesus gave up the ghost after having paid the price that has won our release from the condemnation of sin.

I dare not let this devotion finish without mentioning two more similarities -- between Balal and us. The first similarity is this: both of us have been saved by grace and not because of anything we have done. The second thing we have in common is that we should be grateful, eternally grateful, for the grace which has spared us.

THE PRAYER: Dear Lord, like the hymn writer I can praise You and say, "By grace I'm saved, grace free and boundless; My soul, believe and doubt it not. Why stagger at this word of promise? Hath Scripture ever falsehood taught? Nay; then this word must true remain; By grace thou, too, shalt heav'n obtain. By grace! None dare lay claim to merit; Our works and conduct have no worth. God in His love sent our Redeemer, Christ Jesus, to this sinful earth; His death did for our sins atone, And we are saved by grace alone." In the Name of my grace-giving Savior I pray. Amen.

In Christ I remain His servant and yours,

Today's Bible Readings: 1 Samuel 19 Psalms 23 Psalms 59 Luke 21:1-19
To Download Devotion MP3 to your computer, right click here and select "Save Link As" or "Save Target As" or "Download Linked File As"