"Either Way, Jesus Loses"
---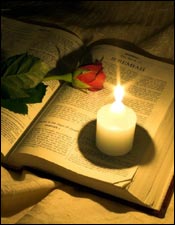 But as for you, continue in what you have learned and have firmly believed, knowing from whom you learned it and how from childhood you have been acquainted with the sacred writings, which are able to make you wise for salvation through faith in Christ Jesus. 2 Timothy 3:14-15
I always taught my confirmation classes the Bible had 39 books in the Old Testament and 27 books in the New.

Now, at least according to a 19-member council of biblical pseudo-scholars I may have to apologize. According to these theologians, there ought to be 10 more books in our New Testament.

Hal Taussig, who chaired the concept, says, "(The texts seem) so nurturing and inspiring to people's spiritual journeys. It's also important for the public to see a broader picture of early Christianity." Pastor Taussig doesn't say why it's important for the public to see this; nor does he mention why all these books were rejected by the church and never made it into the canon.

In his interview that spoke about The New New Testament, which is being published, Pastor Taussig didn't spend much time discussing his membership in the Jesus Seminar, you know, the group that wants to give an accurate, historical account of Jesus' life, which downplays His divinity.

I wonder what St. Paul and the other apostles would say about such a thing.
Oh, that's right. St. Paul tells us. He says, "Continue in what you have learned and have firmly believed."

In Galatians 1:6-8, he warns, "I am astonished that you are so quickly deserting Him who called you in the grace of Christ and are turning to a different gospel -- not that there is another one, but there are some who trouble you and want to distort the Gospel of Christ. But even if we or an angel from heaven should preach to you a gospel contrary to the one we preached to you, let him be accursed."

Do you wonder if Paul was alone in feeling this way? He wasn't. Peter writes, "For we did not follow cleverly devised myths when we made known to you the power and coming of our Lord Jesus Christ, but we were eyewitnesses of His majesty" (2 Peter 1:16).

John agrees too. In 1 John 4:1-3 he tells us: "Beloved, do not believe every spirit, but test the spirits to see whether they are from God, for many false prophets have gone out into the world. By this you know the Spirit of God: every spirit that confesses that Jesus Christ has come in the flesh is from God, and every spirit that does not confess Jesus is not from God. This is the spirit of the antichrist, which you heard was coming and now is in the world already."

Well, my friends, I guess I didn't do a lot of writing in this devotion. There is a reason for that. My opinion on The New New Testament would be just that, an opinion.

I thought it would be far better if you heard the truth from holy men of God, who spoke as they were moved by the Holy Spirit.

THE PRAYER: Dear Lord, not all enemies of the simple Gospel message are found outside the church. Grant that I may hold fast to the truth of Your Word, which points me unerringly to my Savior and the work He completed on Calvary's cross and at the borrowed tomb. In His Name. Amen.

*To find out more on this subject, I recommend the LHM Men's NetWork Bible study: How We Got The Bible.

In Christ I remain His servant and yours,

Today's Bible Readings: Joshua 13-15 Luke 10:25-42
To Download Devotion MP3 to your computer, right click here and select "Save Link As" or "Save Target As" or "Download Linked File As"