"Only Jesus"
---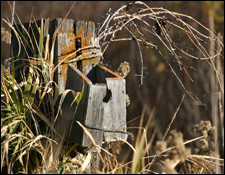 There is salvation in no one else, for there is no other Name under heaven given among men by which we must be saved. Acts 4:12
It was the boys versus the girls in my eighth grade confirmation class.

I had given them an example about a young girl by the name of Hulda, who had been forced to make a difficult decision. The teams were supposed to share what they would do if they found themselves in Hulda's situation.

After considerable discussion, the boys made their report in a well thought-out presentation. The girls, however, had never really gotten around to discussing Hulda's circumstance. They had been sidetracked by a discussion as to why any mother would be so hateful as to call her daughter, "Hulda." The girls all agreed Hulda should forget about her problem, leave home, and get adopted. There, in a new home she could change her name.

I'm sure if Jesus had been anybody less than God's Son, He might have followed that advice.

Think about it. What normal person wants the responsibility of being the Savior of humanity -- the sacrifice which had to be made so forgiveness might be won and eternal life might be given? Who wants to be set apart from birth for the purpose of completing a nasty task, which will end in a nastier death?

Not most of the people I know.

Most people I know prefer to avoid controversy, difficulty, conflict and trouble. They prefer to live their lives without rocking the boat or upsetting the status quo.

The prophets had promised that was not the way Jesus' life was to be lived.

Amazingly, miraculously, graciously, Jesus did not run away. Even though He knew what was coming, Jesus didn't change His Name and strive for anonymity.

No, what Jesus did was embrace and remain faithful to the work He had been given. From cradle to cross, He was God's Son on a godly mission to save us -- a successful mission to save us.

This is why, in a politically correct world where everybody is supposed to be right and nobody is ever thought to be wrong, the Scriptural statement remains true: Jesus is the only Name, the only Person who can save us.

And it is also why we should be glad to carry the name "Christian."

THE PRAYER: Dear Lord, I know a lot of people who don't like the name their parents picked out for them. They say that name is too simple, too strange, too long or too common. Help me give thanks that Jesus lived up to His Name. Now I ask that You will grant me the ability to bring honor to the name "Christian." In Jesus' Name I ask it. Amen.

In Christ I remain His servant and yours,

Today's Bible Readings: Numbers 1-2 Mark 12:1-27
To Download Devotion MP3 to your computer, right click here and select "Save Link As" or "Save Target As" or "Download Linked File As"