"Unmoving"
---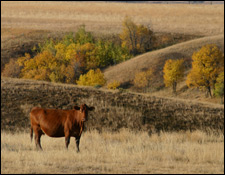 For I the Lord do not change. ... Malachi 3:6a
Not long ago I was asked to say a few words at the 50th wedding reception of a well-preserved and very active couple.

Along with a multitude of friends, all the children, grandchildren, and the first great-grandchild were in attendance. Before the luncheon, the couple was asked to reminisce about the "good old days" and share how they had reached such a blessed milestone.

After they had shared all they could think of, they were asked, "What's been the biggest change in your life." The wife thought and said, "I remember when we first met. Dear, don't you remember how close we would sit wherever we went somewhere? We don't do that anymore. Yes, that's the biggest change."

Having completed her answer, the wife then turned and looked at her husband, so he might confirm her response. His eye twinkled; he smiled and whispered so only she and I could hear, "Dear, I haven't moved."

Not moving is a wonderful thing when it comes to God.

We don't want Him to move. We need His immovable love, grace and care. We depend upon Him as the one unmovable and rock-solid Person in our lives.

But not moving is not nearly as great when it comes to us: His children.

Indeed, much of the Christian life is based on God's people being moved by the Holy Spirit's power. He moves us from darkness to light, from damnation to salvation, from condemnation to redemption. He moves us from having a boastful heart to one which confesses, "Lord, be merciful to me a sinner."

Yes, Jesus wants His disciples -- all of His followers -- to get moving.

He wants us to get moving in our prayers, in our witness, in our worship, in our giving, in our singing. He doesn't want us always to stay the same and do things the same way we always have.

THE PRAYER: Lord Jesus, there are times in my life when You've given me opportunities to do something for You. I have not always been faithful in moving forward. Today I ask for a new heart, which moves forward without complaint or hesitation. So You might be glorified and the world may hear of Your life, death and resurrection, may I get moving. In Your Name I ask it. Amen.

In Christ I remain His servant and yours,

Today's Bible Readings: Exodus 39-40 Mark 4:21-41
To Download Devotion MP3 to your computer, right click here and select "Save Link As" or "Save Target As" or "Download Linked File As"