"I Know How"
---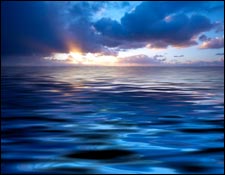 I know how to be brought low, and I know how to abound. In any and every circumstance, I have learned the secret of facing plenty and hunger, abundance and need. I can do all things through Him who strengthens me. Philippians 4:12-13
Well, we are a month into 2013.

Let me ask, how is the year going for you? Is everything sweetness and light? Was January totally void of any difficulty or problem?

I wish I had a way of polling the readers of the Daily Devotion. I wonder how many hands would go up and say, "Hey, pastor, you're talking about me there. I haven't had a single thing go wrong, and every day has been absolutely perfect!" My guess would be that most of us have had some less-than-ideal days.

If that is the situation for you, allow me to introduce Allen Gardiner. In the mid 1800s, Gardiner was a missionary for the Savior. He was serving on Picton Island near the southern tip of South America when he died. When his body was found, his diary was close by. The last entry of the diary showed that Gardiner, like St. Paul, had been blessed with a spirit of contentment.

The last entry of the diary said, "I am overwhelmed with a sense of the goodness of God."

In and of itself, that is not unusual. I have known many Christians who believed in God's goodness. But Gardiner's situation is just a bit different than that of the folks I have known. His is different because he died of starvation.

Starvation is a long, slow process. Starvation is the kind of death which gives a man time to think. Gardiner thought and he concluded God was still good.

Maybe you're like me and find yourself wondering if you have that kind of faith.

If so, let me share that in Jesus we Christians have been given a light for all the dark tomorrows, which are in our future. We have seen that light, Jesus, our Savior, when we, like the shepherds, went to the manger and worshipped Him who is Good News of great joy. We have stood with the women and John in repentant sorrow before His Calvary cross and we have, like Peter, rejoiced to see the emptiness of the tomb in which Jesus' dead body had been placed.

With Jesus in our hearts our lives are changed, and when difficult times arise we can be confident He will give us power -- power far beyond our own -- to deal successfully with those difficulties.

With Jesus in our hearts, forgiving, encouraging, and helping, we can walk with a peace and contentment that eludes the world.

That's because the Savior who was there for believers in the Gospel continues to be there for us as well. The same Jesus who brought Paul through trials and terrors and gave peace to Allen Gardiner, a starving sentinel of the Gospel, still remains. If you feel fear of bad tomorrows welling up within you, remember the words of the Savior: "Peace I leave with you; My peace I give you ... Do not let your hearts be troubled and do not be afraid" (see John 14:27).

If we hear those words and believe them, even in the darkest of difficulties, the Lord will be there, and He will give us the faith we need to weather the storm.

THE PRAYER: Dear Lord, as one of Your children I know my life will not always be an easy path. I pray You will give me the strength I need to get through each day. Grant me the ability to rely on You rather than myself. This I ask in the Name of the crucified and living Redeemer. Amen.

In Christ I remain His servant and yours,

Today's Bible Readings: Genesis 39-40 Matthew 21:23-46
To Download Devotion MP3 to your computer, right click here and select "Save Link As" or "Save Target As" or "Download Linked File As"