"Eroding Faith"
---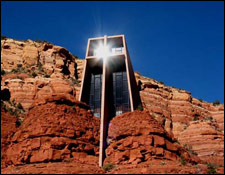 Now faith is the assurance of things hoped for, the conviction of things not seen. Hebrews 11:1
Faith. Where do Americans put their faith?

That was the question which sparked a recent bit of research made by the Gallup Poll. Talking to adults who came from every state of the Union, the company asked, "Who do you have a great or a lot of faith in?" and then Gallup listed various institutions.

The results were surprising. Here are just a few of the percentages recorded by Gallup:

Congress ~ 13 percent answered, yes, they had faith in Congress.

Banks ~ 21 percent said they had faith in the banking system.

TV News ~ 21 percent replied they believed in their news.

State Schools ~ 29 percent had confidence in the educational system.

Church ~ 44 percent still believed in the church.

Having read those discouraging numbers, you might wonder if any institution came out of the poll smelling like a rose. The answer is "affirmative." A whopping 75 percent of people surveyed said they have a lot of faith in our Armed Forces.

As a Christian and a pastor, I must confess feeling a bit of green-eyed jealousy. I've found myself asking what does the military offer? What have they done to earn such a position in the public's heart and, conversely, what has the church done, which has us on the skids?

I have an opinion; you probably have one of your own.

Me, I think the military is perceived as being a constant. By that I mean the various branches know who they are, their objectives and their limitations. Ask the average Joe or Jane and they will pretty much say the Armed Forces are there to protect America and our freedoms. Further, when they're sent out, the military is generally perceived to be "the good guys," and our enemies are "the bad guys."

And the church? While Scripture assures us that God does not change, most people would not say the same about their denomination. That's just a short way of saying that while the Savior's sacrifice still saves sinners today in the same way and, just as effectively, as it ever has, many pulpits and parishes have changed.

Understand, change is inevitable and some changes are good. But when biblical doctrines are dismissed as being inapplicable and inappropriate, people know something is not right.
At least that's my opinion.

THE PRAYER: Dear Lord, today my prayer is that of the hymn writer who said, "I know my faith is founded on Jesus Christ, my God and Lord; And this my faith confessing unmoved I stand upon His Word. Man's reason cannot fathom the truth of God profound; Who trusts her subtle wisdom relies on shifting ground. God's Word is all-sufficient, it makes divinely sure; And trusting in its wisdom, my faith shall rest secure."God grant me faith in and a church which preaches Your unchangeable Word. In Jesus' Name. Amen.

In Christ I remain His servant and yours,

Today's Bible Readings: Psalms 147-148 1 Corinthians 4
To Download Devotion MP3 to your computer, right click here and select "Save Link As" or "Save Target As" or "Download Linked File As"