"People Doing Bad Things"
---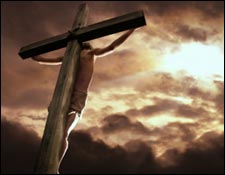 We know that our old self was crucified with Him in order that the body of sin might be brought to nothing, so that we would no longer be enslaved to sin. Romans 6:6
For any number of years I worked during the summer at Chicago Bridge and Iron.

There, my boss, who happened to be a very wise man, told me, "Ken, in this world there are a lot of people doing a lot of bad things. Take the worst thing you can imagine, multiply it by a very big number, and there will be people doing that very bad thing." Then, after a hesitation, he added, "And there will be a lot of people doing it."

I wish he had been wrong.

Police in Philadelphia have recently reported that Linda Ann Weston, a woman who had previously served eight years in prison for starving a man to death, had been rearrested. She was charged with having locked away four mentally disabled adults in the sub-basement of a building so she could collect their disability benefits.

Weston is a lady doing a very bad thing. But like my boss said, "There will be other people doing the same." And it's true.

When Weston was arrested, so were Gregory Thomas and Eddie Wright.

This takes me to two questions: how is it possible for three people with semi-dead consciences to find each other and approve a plot, which would hold captive and even chain up those who were mentally challenged? I'm curious; what kind of people influenced these three that they believe their actions are acceptable?

I probably don't want to know.

On the other hand, it does make me incredibly appreciative of the Christian community. In recent years the world has had some fun pointing out our shortcomings and flaws: we certainly have some. On the other hand, those who have been redeemed by the Christ -- who have seen Him suffer and die so they might be saved -- do their best to live in a God-pleasing way.

And when we come together in the Name of our Lord, when the Holy Spirit is motivating us to live as God's adopted children the result can be pretty awesome. In thanks to the Lord I've seen you respond to tragedy and disaster; I've watched as you've rallied around those in need and seen you sacrifice for your children. Anyone who wants can see how you give your time and talents so others may be touched by the Savior's truth.

Yes, my friend at Chicago Bridge and Iron was right: there are a lot of people doing some very bad things. But he forgot to mention that because of Jesus there are a lot of God's people doing some very right things.

THE PRAYER: Dear Lord, for my Savior's sacrifice I give thanks. But I also wish to express my ongoing gratitude for the Holy Spirit, who brings together and motivates the family of faith. For all You have done and still do, my thanks in Jesus' Name. Amen.

In Christ I remain His servant and yours,

Today's Bible Readings: Lamentations 1-2 Hebrews 12
To Download Devotion MP3 to your computer, right click here and select "Save Link As" or "Save Target As" or "Download Linked File As"