"Reconciled to our Father"
---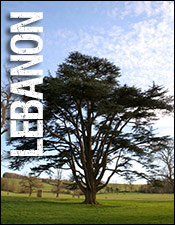 All this is from God, who reconciled us to Himself through Christ and gave us the ministry of reconciliation. 2 Corinthians 5:18
Dear Brothers and Sisters in Christ:

The salvation story of Jesus Christ reaches around the world. So that the readers of our Daily Devotion may see the power of the Savior on a global scale, we have asked the volunteers of our International Ministry Centers to write our Friday devotions. We pray that the Spirit may touch your day through their words.

In Christ, I remain, His servant and yours,
Kenneth R. Klaus
Speaker of The Lutheran Hour



One day I was having a discussion about life and religion with Hussein, a man with a Muslim background.

He was explaining to me about his beliefs and how he tries to please God by being obedient to the law. In this way, he believed, God would forgive him.

Quite frankly, these kinds of discussions usually go nowhere. That's why I decided to tell him about the love of the Father. As I talked, his eyes showed his heart and spirit needed that love and the peace for which he was searching.

His need reminded me of a story which has been told in many cultures and countries. The story begins with a man who had a fight with his son. His son left and never returned. The father looked for his boy, but couldn't find him. Eventually he went to a newspaper office and printed up an ad which read "Hussein, this is your father. I forgive you. I love you and I want you to meet me in front of the newspaper building tomorrow at twelve o'clock."

The next day, 300 young men named Hussein came to that building to have the forgiveness of their fathers.

The story opened the eyes of my Hussein to a new kind of love that he had never heard of or experienced before. He was eager to receive the love of the Father in his heart.

We prayed together and -- by the power of God's Spirit -- he has become a Christian.

This leads me to say to anyone who reads this devotion: my friend, come, your Father is waiting for you.

THE PRAYER: Lord, we are privileged to have You as our Father. We give thanks that You have reconciled us to You through Your Son who bore all our sins. In His Name, we give thanks. Amen.

Biography of Author: Today's international devotion comes from a volunteer in the Lutheran Hour Ministries' office in Lebanon. Lutheran Hour Ministries-Lebanon operates as Middle East Lutheran Ministry (MELM) in that country. Using Arabic-language radio programs that include Bible studies, meditations in song, commentaries and drama, the Gospel is proclaimed in 22 countries in the Middle East and North Africa. Founded in 1950, LHM-Lebanon has its office in Beirut.


To learn more about our International Ministries, click here or visit www.lhmint.org.

In Christ I remain His servant and yours,

Today's Bible Readings: Isaiah 5-6 2 Corinthians 13
To Download Devotion MP3 to your computer, right click here and select "Save Link As" or "Save Target As" or "Download Linked File As"