"We're Not Numbers"
---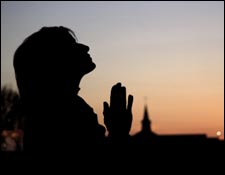 (The LORD said) "... I have called you by name; you are Mine!" Isaiah 43:1b
The census taker was in a hurry when he rushed up to the lady's house.

He curtly asked the woman about the number of children in the home. She started out, "Well, let me think. There's Janet, and Dewayne, and Ciara, and Sibyl."

Immediately, the census taker interrupted, "Never mind the names. Please, lady, just give me the number of children you have!" It was the wrong thing to say. The mother indignantly replied, "My children aren't numbers. My children all have names."

That's the way it is today. All too often we are numbers.

I may sign my name on a check, but the store wants to get the number of my driver's license.

I sign my tax returns, but the government wants my Social Security number.

I go to the hospital and give them my name, but they only want the number by which my insurance company knows me.

I get tired of being a number.

All of this is a rather lengthy lead up to saying that I'm happy the most important Person in my life counts me as more than a number. To the Lord, I'm a real person.

I'm a real person, with real sins, who needs a real Savior. Knowing that about me, the Heavenly Father sent His Son into the world to save me, Ken Klaus, and to save you: ______________.

This is why this real person, me, and this real person, you, ought to give thanks to a very special and a unique God.


From a devotion originally written for "By the Way"



THE PRAYER: Thank You, Father, for calling me as Your child. I rejoice that when the Savior carried the world's sins, He carried my sins, and when He said, "Father, forgive them," He also referred to me. For making me more than a number, You have my thanks and praise. In Jesus' Name. Amen.

In Christ I remain His servant and yours,

Today's Bible Readings: Genesis 31-32 Matthew 20:1-16
To Download Devotion MP3 to your computer, right click here and select "Save Link As" or "Save Target As" or "Download Linked File As"