"Worthwhile Stuff"
---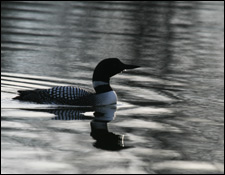 May the words of my mouth and the meditation of my heart be pleasing in Your sight, O LORD, my Rock and my Redeemer. Psalm 19:14
At the end of World War II, a large banquet was held.

Numerous, long-winded speakers held forth but none could outdo the toastmaster who droned on and on and on. Finally, and I really do mean, finally, he finished his presentation and announced, "And now, ladies and gentlemen, our foreign secretary will give his address."

The secretary stood up and walked to the microphone. He took his notes out of his jacket pocket, unfolded them, and sat them down on the podium.

He said, "Dear friends, I have been asked to give my address. In the five minutes which remain to me, I can do that. Here is my address: #10 Carlton Gardens, London, England."

He sat down to appreciative applause.

The foreign secretary showed his agreement with a plaque I recently saw in the office of a Christian businessman. It reads, "Lord, fill my mouth with worthwhile stuff and shut it when I've said enough."

What a great idea! It's an idea that God understands and uses.

Unlike me, you, and so many other people who always seem to be talking and never listening when God speaks, His mouth is filled with worthwhile stuff. With frankness and honesty not often seen in today's world, the Lord lets us know what we need to know. Of course, high up on that list would be knowing the Savior whose life was the ransom price paid to rescue us.

And this takes us to that point in the devotion where we can ask for God's blessing.


From a devotion originally written for "By the Way"



THE PRAYER: Dear Heavenly Father, fill my mouth with worthwhile stuff and shut it when I've said enough. In Jesus' Name, I ask it. Amen.

In Christ I remain His servant and yours,

Today's Bible Readings: Daniel 8-10 Philemon
To Download Devotion MP3 to your computer, right click here and select "Save Link As" or "Save Target As" or "Download Linked File As"