"Too Many Mutants"
---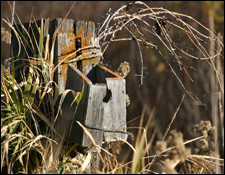 "... I the Lord your God am a jealous God, visiting the iniquity of the fathers on the children to the third and the fourth generation of those who hate Me, but showing steadfast love to thousands of those who love Me and keep My commandments." Exodus 20:5b-6
It wasn't so many years ago that the Teenage Mutant Ninja Turtles were all the rage.

Now, the word "mutant" is being used to describe somebody other than Ninja Turtles. Mutant is the word being used to identify the faith of many of America's Christian teens.

Kenda Dean, a professor at Princeton Theological Seminary, recently wrote a book called, Almost Christian. After interviewing more than 3,300 American young people she found most teens who call themselves "Christian" are ignorant, indifferent, and inarticulate about their faith.

Dean explains that more and more teens have come to believe that God is a "divine therapist," whose most important job is to make people feel good about themselves and their lives.

Because the teens believe God is there to serve them and not the other way around, fewer than half practice their faith, only half think faith is important, and most can't speak clearly about what their faith is supposed to mean or do.

On the other side of the coin, Dean also discovered there were similarities shared by the few teens she met who were committed. Among those similarities are

1. committed Christian teens have a personal story about God they can share;
2. they have a deep connection with a faith community;
3. they have a sense of purpose;
4. they have a sense of hope about their future.

It was that last part which interested me. If we Christian pastors, parents, and parishioners are going to do right by our Savior and our younger believers, we need to work on instilling them with those four traits, and we can do that best by showing them those qualities are alive in our lives.

Just as the Lord said, the iniquity of the fathers passes down to the children for three and four generations and, at the same time, grace and mercy rests on those who love Him and keep His commandments.

THE PRAYER: Dear Lord Jesus, You picked up the little children and blessed them. Now may we who are older try to be a blessing to those who come after us. Even as You were passionate about our salvation, may we be passionate in sharing You with these young people whose upbringing You have entrusted to us. This we pray in Your Name. Amen.

In Christ I remain His servant and yours,

Today's Bible Readings: Jeremiah 6, 11-12 Acts 27:27-44
To Download Devotion MP3 to your computer, right click here and select "Save Link As" or "Save Target As" or "Download Linked File As"