"Nobody's Happy"
---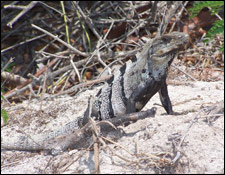 Is any one of you in trouble? He should pray. Is anyone happy? Let him sing songs of praise. James 5:13
PARENTAL ALERT - PLEASE READ THE OPENING STORY. IT MAY BE TOO INTENSE FOR YOUNG LISTENERS.

It was only last week that I read a story of the ancient Greek, Aesop, that I'd never heard before.

The narrative spoke of how a wasp settled on the head of a snake and tormented it with its stinging. The snake, maddened with the pain and not knowing how else to get revenge on the wasp, put its head under the wheel of a wagon so they both died together.

Now that I retell the story, I realize there is a reason I haven't heard the story before. After all, it's a pretty gruesome tale. But it's also pretty true.

It's certainly true about people.

Have you noticed how there seems to be an attitude going around that says, "If I can't be happy, you shouldn't be either. If I can't succeed, I'm going to do my best to see that nobody else gets ahead. If I can't have something, you'd better not have it either."

Much of humanity is trying to bring other people down rather than helping them get ahead.

You should know -- if you don't already -- that such an attitude is completely foreign to God.

Those who know the Triune God realize He has said, "I'm willing to sacrifice my Son so you can be happy. I'm willing to watch Him die so you can live." In truth, Jesus gave up everything so we might have forgiveness and life eternal.

This, I imagine, is just one of the reasons that God is God, and we are just people who need Him. He's done His best to make sure we get ahead.


From a devotion originally written for "By the Way"



THE PRAYER: Gracious Father, thank You for being far better than I will ever be. Thank You for Jesus whose sacrifice gives me forgiveness and an eternity of blessings. Now grant that I may reflect a similar attitude to those who are around me. This I ask in Jesus' Name. Amen.

In Christ I remain His servant and yours,

Today's Bible Readings: 2 Kings 13-14 James 5
To Download Devotion MP3 to your computer, right click here and select "Save Link As" or "Save Target As" or "Download Linked File As"