"Too Good To Be . . ."
---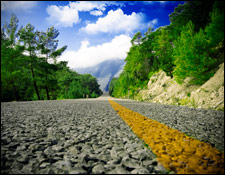 (Jesus said) "So everyone who acknowledges Me before men, I also will acknowledge before My Father who is in heaven." Matthew 10:32
Tim Tebow.

For those of you who don't follow football, Tim Tebow is a Christian athlete, a Christian football player. In college he was a real good Christian football player.

This is why I was surprised to read an online Sports Illustrated author entitle a personal blog: "I WANT TIM TEBOW TO FAIL."

After that interesting title, the author sets a scenario on how he would like Tebow to become a loser. He doesn't want to see him drafted into the NFL early on. He doesn't want to see Tebow do well during practices.

He wants Tebow to be so bad that the team which picks him will say, "Go home, Tim. You're just no good!"

Now you may wonder what terrible thing Tebow has done to cause such ill will. Has he taken drugs? No, he hasn't. Is he a big-time partier? No, he's not that, either. Has he broken the rules of football? Is he a gambler? Is he a liar? Has he cheated on his wife?

What has he done?

Ready? The author wants Tim Tebow to fail because he is a Christian man, a Christian athlete -- a Christian athlete who is not afraid to use his fame and position to share the Christian message.

That's it.

And what's wrong with being all of those things? From a Christian point of view, nothing. But the world has always had problems when Christians go public with their faith. They want us to keep our beliefs locked away and separate from reality.

Well, maybe they'll let us bring those beliefs out for an hour or two on Sunday mornings. But the rest of the time, we're supposed to keep them high up on a shelf.

This is why this devotion says, "I hope Tim Tebow succeeds." It says, "I hope you, our Daily Devotion readers, succeed." Indeed, today we're going to pray for all who are proud to be followers of the Savior and who are getting hammered for their witness.

By the Holy Spirit's power may you stand fast.

And may you always remember the Lord Jesus wants us to confess Him before men.

THE PRAYER: Dear Heavenly Father, the world applauds the individual who has a fanatical loyalty to the home team. How sad it is that anyone who is a fan for the Lord Jesus is held in derision. Today I ask that You will be with all those who serve the Savior 24/7. Bless them, give them courage, and may they be supported in their work. In Jesus' Name. Amen.

In Christ I remain His servant and yours,

Today's Bible Readings: 1 Samuel 28-29 Luke 23:26-56
To Download Devotion MP3 to your computer, right click here and select "Save Link As" or "Save Target As" or "Download Linked File As"