"Saved By An Angel"
---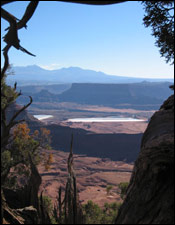 For He will command His angels concerning you to guard you in all your ways. Psalm 91:11
If you expect to hear stories about angels when you read the Daily Devotions, today you will not be disappointed.

Today's devotion is about angels, well, at least one, very real Angel.

Before I go too far with this tomfoolery, let me introduce you to Angel, an 18-month-old Golden Retriever. You should also meet Austin, the 11-year-old boy that Angel loves.

And if you said Angel loves that boy more than life itself, that wouldn't be a stretch. You see, when it appeared a cougar was going to attack Austin, Angel threw herself at the cougar to let the lad get away.

Austin did make his escape; Angel didn't.

Even though Angel may have the heart of a lion, even on the best of days a young Golden Retriever is no match for a cougar. Indeed, that would have been the end of Angel's story if a Canadian Mountie, Peter Thiessen, hadn't heard the ruckus and shot the cat.

Now that's the kind of story that could be made into a movie; instead, it's a Daily Devotion.

And what can this devotion do with this story? How about this: the Lord can use some very unlikely candidates to accomplish His purpose of rescue.

Everybody is thankful Angel threw all caution to the wind and did all she could to save her master. In this case the Lord used a Golden Retriever to physically save a boy. Is it possible the Lord has used a surgeon to save your life . . . or a lifeguard . . . or some medicine . . . or seat belts or . . . ? You get the idea.

Yes, the Lord can use many agents to physically rescue people, but there is only one Rescuer of our souls: Jesus, the Babe of Bethlehem, the Christ of the cross, the Savior of the empty tomb.

Jesus is the One, the only, the heaven-sent Rescuer.

Unlike Angel who couldn't have imagined how the battle with the cougar was going to turn out, Jesus knew.

Jesus knew He would be betrayed by a friend; He knew He was going to be denied, deserted, and condemned. He knew about the whip, the crown of thorns, the nails, and the cross.

Even so, Jesus continued on. He gave His happiness for ours, His future for ours, His death for our lives. His was a sacrifice unparalleled and unmatched in history. It is unique.

THE PRAYER: Dear Lord, I give thanks a dog was able to save the earthly life of a little boy. I give thanks for the many ways You protect me. Most of all I give thanks for my Savior who sacrificed His life to save the world. May I continue to rejoice in Jesus, the Redeemer of the world. In His Name. Amen.

PS - Angel has had surgery to repair her wounds and, as of this writing, is recovering nicely.

In Christ I remain His servant and yours,

Today's Bible Readings: Job 25-27 Matthew 12:24-50
To Download Devotion MP3 to your computer, right click here and select "Save Link As" or "Save Target As" or "Download Linked File As"