"Bah Humbug #2"
---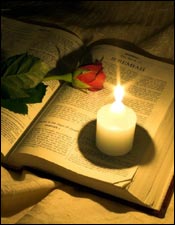 Repay no one evil for evil, but give thought to do what is honorable in the sight of all. If possible, so far as it depends on you, live peaceably with all. Romans 12:17-18
The beginning part of this week we're looking at some of those sorry folks who have developed a Scrooged attitude toward Christmas.

One such person was the fellow who pushed down an unemployed Salvation Army bell ringer in Ohio.

Do you think that's bad? Wait! There's more. When he pushed her down, the man said, "I can't stand you and your bell-ringing. I hate Christmas!"

Hang on. The story's not over.

The man showed just how much he hated Christmas and bell ringers. Yes, it's true. His hatred was so strong he took the woman's kettle, threw it in the back of a stolen pickup truck, and drove away.

A quick-thinking observer recorded the pickup's license of the man who hated bell ringers.

The next day police arrested Shawn Krieger of Toledo and charged him with robbery. Apparently, the man who hated bell ringers didn't hate their money. The kettle which was estimated to have somewhere between $500 and $700 when taken, was now absolutely -- totally -- empty.

I'd love to say this man is unique. He isn't.

There are many people (I'm speaking of some retailers here) who don't like Jesus, who don't believe in Him, who refuse the salvation He has won for them, who actually hate the Savior and all He has done. No, they can't stand Jesus and Christmas.

But they have no problem taking money from those who love the Savior and wish to celebrate His birth.

So, what can we do for those folks?

Various suggestions have been put forth. Some say, ignore these contemporary Scrooges, or picket their stores, or boycott their products, or throw a scathing "Merry Christmas" at them if we have to buy from them.

Me? I'm of the opinion the best thing we can do is pray for these folks. We should set an example of Christian kindness for those who refuse to see the compassion of the Christ and the sacrifice the Savior has made for their salvation.

We should pray for them, asking the Holy Spirit to keep trying to win them. Why? Because -- because just as Krieger will have his day in court, these people will someday stand before the divine Judge. On that day we want them going the right way; we want them to have faith in Jesus.

THE PRAYER: Dear Lord, I give thanks that this Christmas week the Holy Spirit has brought me to the manger to see the Savior who is good news of great joy. Now I pray that others -- the doubters, the deniers, and the skeptics -- may join me there to see the Savior whose life is given to win our salvation. In Jesus' Name. Amen.

In Christ I remain His servant and yours,

Today's Bible Readings: Esther 6-8 Revelation 13
To Download Devotion MP3 to your computer, right click here and select "Save Link As" or "Save Target As" or "Download Linked File As"